Samsung unveils world's first 10nm-class 8gb LPDDR5 DRAM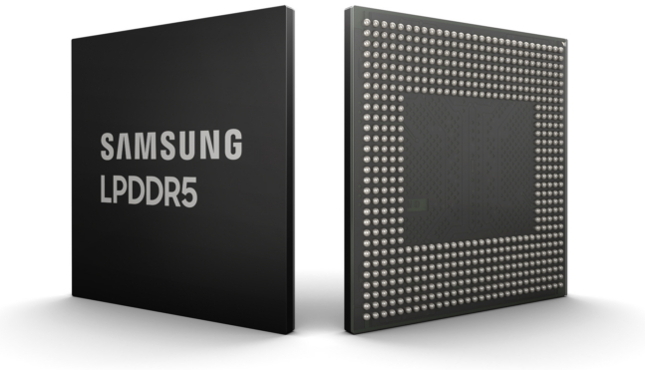 Samsung didn't become one of the most popular and important technology companies on the planet by accident. The recipe for its success is quite simple -- create quality products for both consumers and OEMs. Not only are its consumer electronics wildly popular, but many manufacturers turn to it for its components too. Samsung's memory and display offerings are top notch and found in countless products, such as the Apple iPhone.
The company never rests on its laurels, however, instead continually pushing the envelope. Samsung's breakthroughs are beneficial to the technology industry as a whole. Today, the company announces yet another milestone, this time with its low-powered memory. You see, Samsung has created what it calls the "industry's first 10-nanometer (nm) class 8-gigabit (Gb) LPDDR5 DRAM." The company promises significant power reduction -- up to 30 percent over LPDDR4X DRAM! This should be important for the upcoming 5G explosion.
"The 8Gb LPDDR5 boasts a data rate of up to 6,400 megabits per second (Mb/s), which is 1.5 times as fast as the mobile DRAM chips used in current flagship mobile devices (LPDDR4X, 4266Mb/s). With the increased transfer rate, the new LPDDR5 can send 51.2 gigabytes (GB) of data, or approximately 14 full-HD video files (3.7GB each), in a second," says Samsung.
ALSO READ: Samsung begins mass production of 10nm-class 32GB DDR4 SoDIMMs for gaming laptops
The Galaxy-maker further says, "The 10nm-class LPDDR5 DRAM will be available in two bandwidths -- 6,400Mb/s at a 1.1 operating voltage (V) and 5,500Mb/s at 1.05V -- making it the most versatile mobile memory solution for next-generation smartphones and automotive systems. This performance advancement has been made possible through several architectural enhancements. By doubling the number of memory 'banks' -- subdivisions within a DRAM cell -- from eight to 16, the new memory can attain a much higher speed while reducing power consumption. The 8Gb LPDDR5 also makes use of a highly advanced, speed-optimized circuit architecture that verifies and ensures the chip's ultra-high-speed performance."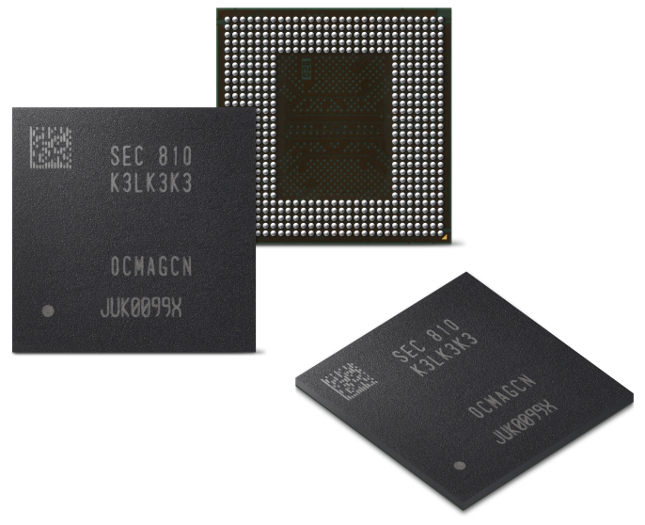 ALSO READ: Samsung unveils blazing fast 970 PRO and EVO M.2 PCIe NVMe SSDs
Jinman Han, senior vice president of Memory Product Planning & Application Engineering at Samsung Electronics offers the following statement.
This development of 8Gb LPDDR5 represents a major step forward for low-power mobile memory solutions, We will continue to expand our next-generation 10nm-class DRAM lineup as we accelerate the move toward greater use of premium memory across the global landscape.
While these 10nm-class 8gb LPDDR5 DRAM chips are not yet available to manufacturers, Samsung hopes to begin mass-production soon. Eventually, this DRAM should show up in many products, such as future smartphones. For now, we will just have to daydream and drool!