Warning: DO NOT install the latest version of CCleaner [Updated]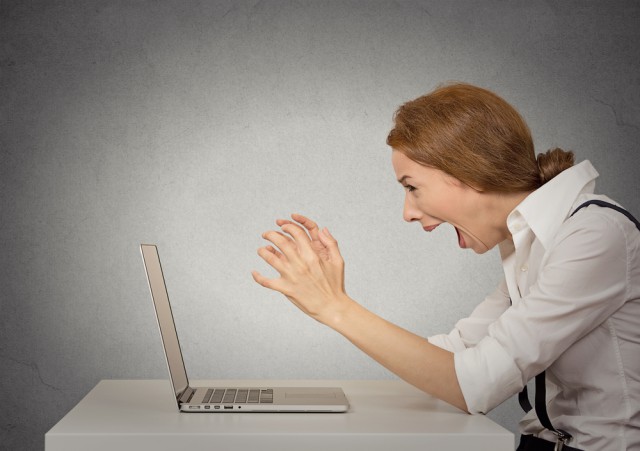 A month ago, I wrote about how I felt Avast was ruining CCleaner, the excellent system cleaning software it took over when it acquired Piriform last year.
In Avast's short tenure, we've already seen CCleaner suffer from malware, bundled software, and pop-up ads. In my article headline I asked "what's next?" Well, with a new version of CCleaner available to download, we now have the answer. Inevitably, it's not good.
SEE ALSO: Avast is ruining CCleaner -- malware, bundled software, popup ads... what's next?
The changelog for CCleaner 5.45 lists the following 'improvements':
In this release, we've made stability improvements and added better reporting to allow us to deliver faster bug fixes and software improvements.

System Cleaning

Removed Windows.old cleaning rule (wiping this folder after a Windows update breaks certain graphics drivers)

Disk Analyzer

Fixed a crash if analyzing with the 'Everything' option checked

User Preferences

Removed a GDPR privacy setting that was not applicable (more info)

Legal

Added a check to prevent the use of the application in embargoed countries

Reporting

CCleaner now sends a heartbeat every 12 hours which reports up-to-date usage statistics to allow for faster delivery of bug fixes and product improvements
When you run the updated version, you'll notice some worrying changes -- active monitoring refuses to stay turned off, and the privacy settings have been removed in the free version. Avast has also stopped users from being able to quit the software -- yes, really.
If you go into Options and select Monitoring, you can toggle off 'Enable system monitoring' and then turn off Active Monitoring (you can't turn off the latter without first disabling the former). The problem is, for many people it simply re-enables itself when you restart the program, or after a reboot.
If you click on the corner X to close CCleaner, it now simply minimizes to the system tray. Right-click the icon down there and the only things you can do are open CCleaner, run it, or open Options. There's no entry to allow you to exit the software.
That means, for most users, CCleaner will run continually in the background, reporting back to Avast. Given that CCleaner is a tool that most people only usually occasionally -- when a system clean is long overdue usually -- switching the behavior so it runs permanently makes little sense.
Ghacks suggests you try the following workaround:
Disable the monitoring in CCleaner.
Disable the startup item of the application (don't delete it because it will be recreated automatically).
Forcefully terminate CCleaner using the Task Manager or third-party process management software.
Privacy concerns
In the previous version of the software, the Options > Privacy section let uses toggle off the option marked 'Allow usage data to be shared with 3rd parties for analytics purposes'. In this update, the option has been removed. For free users the Privacy section offers now offers no options at all.
In a forum post, Avast addresses the unwelcome changes stating:
In CCleaner v5.45 we extended existing analytics functionality in the software in order to gain greater insight into how our users interact with the software.

This data is completely anonymous, and through collecting it we can rapidly detect bugs, identify pain points in the UI design and also understand which areas of functionality we should be focusing our time on. Most modern software companies collect anonymous usage data as it is very helpful when prioritizing bug fixes and future improvements in the product experience. For example, we can see that many of our users have upgraded to the Professional edition but have never switched on the 'scheduled cleaning', which is one of the main benefits of the paid product. From this we know we need to work harder to make this paid-for feature more obvious in the CCleaner UI.

Since the release, you have shared your feedback and we have been listening. Some of you are concerned that CCleaner might be accessing and sharing your personal data. To be clear, CCleaner does not collect any personal data. Some of you told us that you do not want to share even anonymous usage data. After listening to your feedback we realize we need to provide you with a better level of control for anonymous data collection.

When it came to adding the new analytics, the simplest way to do so was to extend the 'Active Monitoring' feature. Active Monitoring has been in CCleaner for a number of years and is essentially just some intelligent triggers for alerting you to clean out junk data when a lot of it has accumulated, and also for keeping you updated with the latest (and safest) cleaning definitions. Scary name aside, these contextual cleaning alerts help to remind people that cleaning is more of a maintenance task than a one-shot solution. Over time junk files will continue to be generated and more tracking files added and these alerts help our users to stay on top of that.

Back to v5.45, and to what we have learned: combining the new analytics with the Active Monitoring feature was quick to implement, but it doesn't offer a lot of flexibility in terms of controlling these distinct items separately. Lesson learned: simplest isn't always best.

You spoke, we listened. Here's what we're doing:
1. We will separate out Active Monitoring (junk cleaning alerts and browser cleaning alerts) and heartbeat (anonymous usage analytics) features in the UI and we will give you the ability to control these individually. You will have the options of enabling all, some or none of these functions, and this functionality will be uniquely controlled from the UI.
2. We will take this opportunity to rename the Advanced Monitoring features in CCleaner to make their functions clearer.
3. We will deliver these changes to the software in the coming weeks.
Avast is clearly in no hurry to fix these issues, and given its past behavior this probably won't be the last time we have to warn users off installing or upgrading the software. Do you still use CCleaner or has Avast's management put you off it?
[Update: Avast has responded and you can read what it has to say here]
Image Credit: pathdoc / Shutterstock