Avast is ruining CCleaner -- malware, bundled software, popup ads... what's next?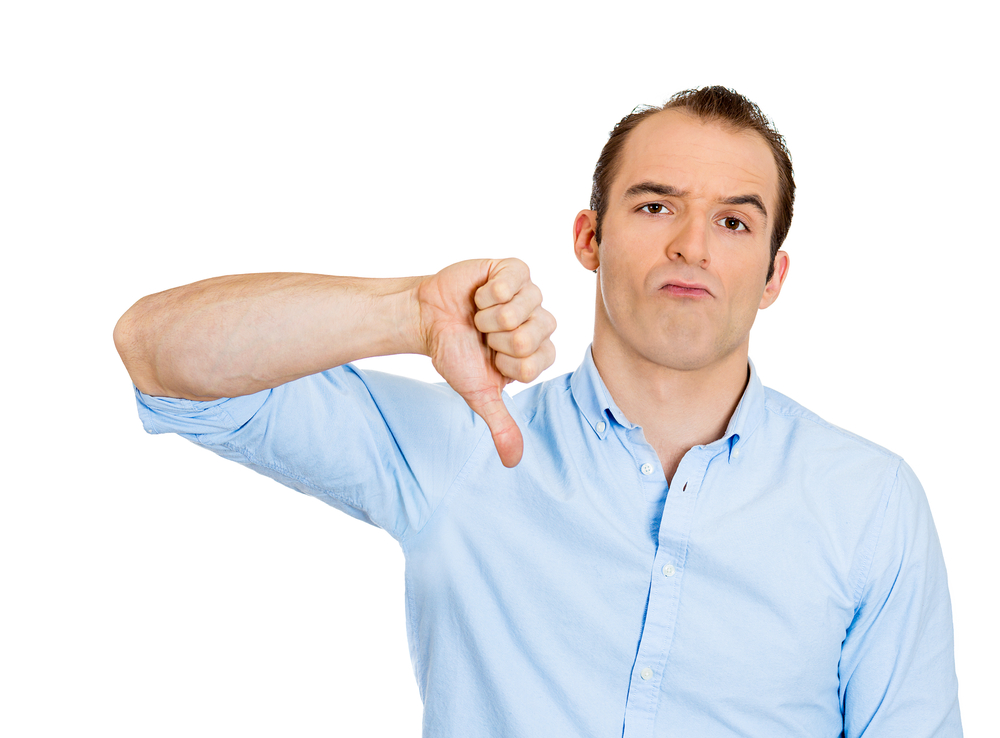 Security software firm Avast acquired Piriform -- the maker of several popular system utilities, including CCleaner -- last year. Things didn't go too well from the off however, as shortly afterwards, it was revealed that CCleaner had been hacked and a dangerously modified version had been available to download for a number of weeks.
Avast was quick to point out Piriform's IT systems were breached before it acquired the company, but it was still in charge when the infected build was released. That sort of thing is very unfortunate -- and even more embarrassing given the business Avast is in -- but it could be forgiven. Unfortunately, since then Avast seems to be working hard to alienate CCleaner's devoted userbase.
If you've installed the system cleaning software recently, you'll no doubt have noticed that it came bundled with Avast Antivirus. In CCleaner 5.43, Avast updated its privacy policy to keep it in line with GDPR, and also added new privacy settings, but initially only allowed Professional users to opt-out of data usage sharing with third parties.
And now in the latest version of the software, CCleaner 5.44, there's an annoying popup Summer Sale message. It's a one-time ad, although as Techdows points out, if you remove cookies set by CCleaner, you will see the messages again.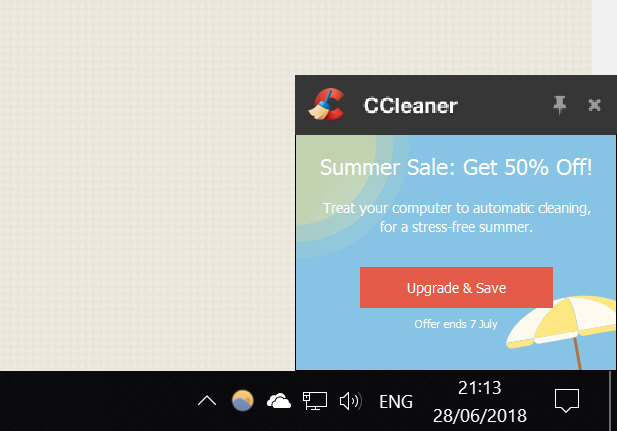 We will be using the dynamic messaging system extensively in future releases to help us run tests for the UI. Just be aware that if you clean these cookies you will see certain messages with much greater frequency than if the cookie was there. For this reason these cookies have been whitelisted by default. You can manage this in the 'Cookies to Keep' list of the Options > Cookies menu.
It's clear from what's said in the quote above that Avast plans to push more advertising messages to users in the future, and I wouldn't be surprised if we don't see Avast Antivirus bundled with CCleaner again at some point. Ultimately, Avast is a business looking to make money, and to recoup the outlay it spent on buying Piriform, but plenty of users are unhappy with the direction their favorite cleaning tool is taking and it's easy to see why.
Do you still use CCleaner? Are you annoyed by what Avast has done with it? Sound off in the comments below.
Image Credit: pathdoc / Shutterstock