Apple releases elegant and pricey Leather Sleeve for MacBook Pro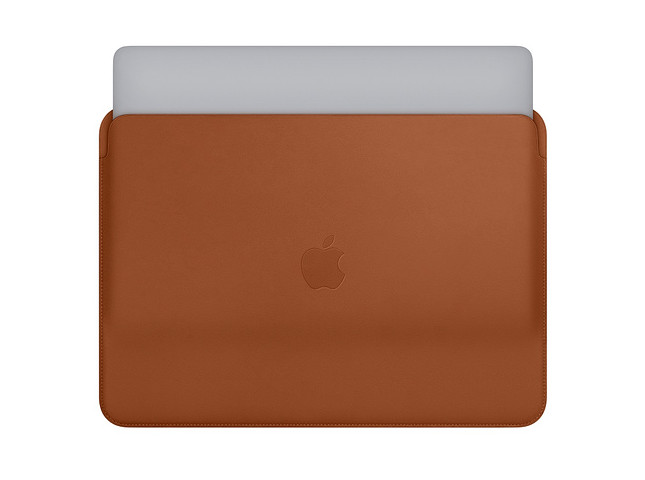 Apple is making huge news today with the refresh of its wildly popular MacBook Pro laptops. The portable computers are more powerful than ever and feature a quieter keyboard. In addition, the company will be selling an optional eGPU made by Blackmagic that will transform the notebooks into graphical powerhouses.
MacBook Pro computers are very well-made, but they are quite expensive too. Even if you buy the Apple Care protection plan, it is a wise idea to invest in a case or bag for it too. Today, the iPhone-maker releases new leather sleeves that should protect both the 13 and 15-inch MacBook Pro laptops from scratches and dents. As you can imagine, since it is an official Apple product, it is rather pricey.
Read also: 
"First introduced with MacBook, Apple leather sleeves are now available for the 13-inch and 15-inch MacBook Pro in Saddle Brown, Midnight Blue and, for the first time, Black. Designed with high-quality leather and a soft microfiber lining for extra protection, the sleeves are a perfect complement to MacBook Pro for users on the go," says Apple.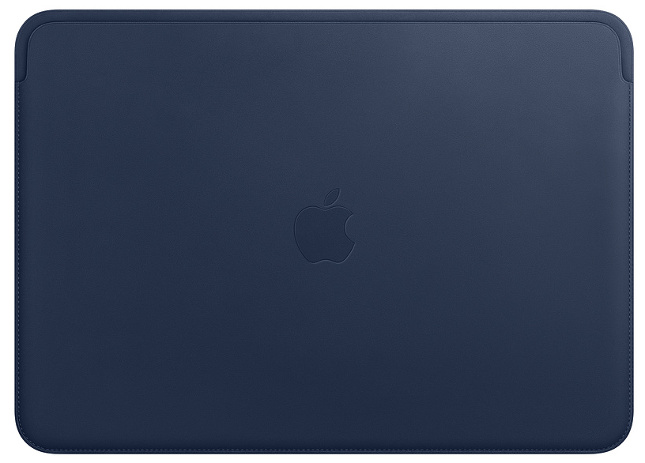 The 13-inch sleeve can be bought here and the 15-inch sleeve can be had here. The former costs $179.99, while the latter is priced $20 higher at $199.99. They are compatible with the 2016, 2017, and 2018 "Thunderbolt 3" MacBook Pro laptops.