Forget Surface Go -- System76 offers huge back-to-school savings on Linux laptops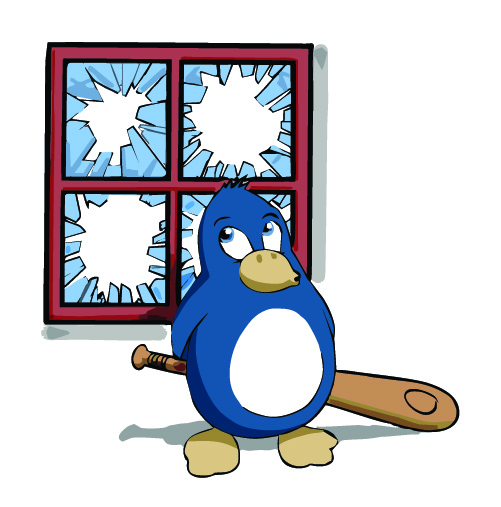 Next month, students across America will be returning to school. Whether K-12 or college, technology has become increasingly important in the classroom. It is for this reason that a laptop can be an essential tool for a learner.
Microsoft recently launched the Surface Go, and while the underpowered tablet looks like a decent enough option for students on a budget, let's be honest -- it isn't a true laptop. Its floppy keyboard (which is sold separately) means it is not sturdy on a lap. Not to mention, it is more of a secondary computer -- not a main PC. If you would rather equip the student in your life with a true computer, why not turn to Linux? After all, open source is the future of computing. System76 has a new back-to-school sale that makes buying a computer running Ubuntu or Pop!_OS much more affordable.
ALSO READ: Microsoft Surface Go is a repairability nightmare, and that's OK
Regarding the sale, System76 says the following.
Get up to $100 off instantly on a computer, with more discounts available as you upgrade. Save up to $300 on laptops and up to $455 on desktops, depending on your computer and configuration. You'll also receive a limited edition System76 notebook with your purchase. These notebooks were co-designed by our engineers to include their favorite charts, formulas, and tables. Now, with all of that extra savings on high-power hardware, you're sure to complete your data processing homework way ahead of the class.
The free "notebook" is not another laptop -- haha! Actually, it is a paper notebook/planner. The company explains the book's usefulness below.
This planner, made specifically for you, includes references like Logic Gate charts, circuit symbols, measurement conversions, Linux command lines, and more. It also includes a monthly calendar filled with linux and open source conference dates, deadlines as well as the birthdays of important people. We also include information on great open source projects in the open source community like ike the Outreachy program and GSoC Internships.
To buy your own System76 laptop or desktop with this special pricing, simply go here. You will need to act fast, however. The special pricing and free notebook promotion will expire on September 6. The complimentary notebook is only available while supplies last though.
Do you agree that Linux and open source ideology are better options for students compared to closed source and Windows? Please tell me in the comments below.
Photo Credit: nex999 / Shutterstock