Microsoft Surface Go is a repairability nightmare, and that's OK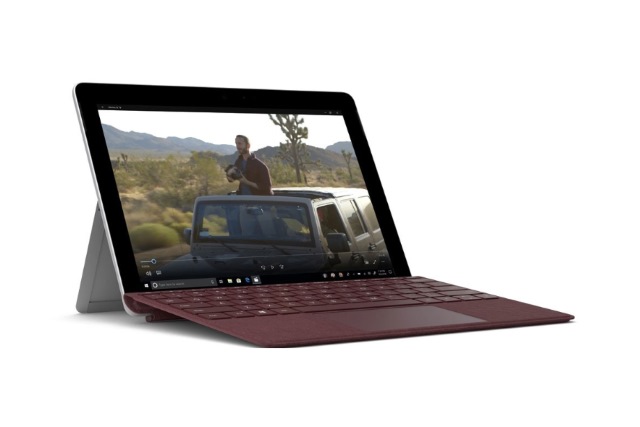 The Microsoft Surface Go launched this week, and unsurprisingly, it seems to be quite polarizing. Some reviewers give it high marks, while others disliked its anemic performance. While I have yet to try the device myself, I totally expected that -- people have different needs and expectations, and that includes reviewers. In other words, if you have meager needs, it will probably be a dream, but you obviously shouldn't expect too much from a computer that starts at $399.
Today, popular site iFixit did its typical "teardown" of the Surface Go, and the results are exactly what they should be -- it is a repairability nightmare with a lowly score of 1/10. You know what? While Microsoft haters will use that to take shots at the Surface Go, it really isn't a computer that is intended to be repaired. Starting at $399, it isn't exactly disposable, but if you do break it, it really wouldn't make sense to fix it. Right or wrong, just like Android tablets and the iPad, Surface Go isn't meant to be opened up.
Also read:
You can read iFixit's full teardown here, but its significant findings are shared below.
The smaller form factor seems to make the glass easier to remove without breaking, but it's still terrifyingly hard.
If this is expected to replace a PC, the lack of upgradability will severely limit the device's lifespan.
The lack of modularity, especially on high-wear ports, makes repairs unnecessarily expensive.
Adhesive holds many components in place, including the display and battery.
Replacement of any part requires removal of the display assembly, an easy (and expensive) part to damage.
While I appreciate iFixit's work to show the repairability of devices, I find them to be a bit disingenuous overall. Look, no one buying a tablet is expecting the ability to upgrade the hardware or to easily open it up for repair. Would it be nice if tablets could be upgraded like a desktop PC, or to a lesser extent, a laptop? Sure, but that expectation has long disappeared. And let's not be fooled, iFixit knows that -- it hopes that tech sites will hype it up as doom and gloom for Surface Go as a way to get web traffic. I'm just not taking the bait.
Whether you buy the $399 or $549 Surface Go, please know you cannot upgrade it or easily repair it. If that ability is critical to you, buy a desktop PC and have fun being tethered to a desk, OK? If you still want to buy the computer, it is available for purchase from Amazon here.