Linux apps are NOT coming to many still-supported Chromebooks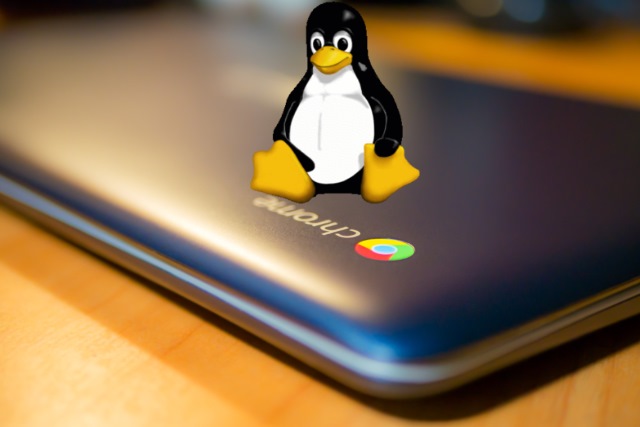 The prospect of running Linux apps on a Chromebook is something that has many people excited since Google first announced the plans.
For those who like to live on the edge with the Canary and Dev builds of Chrome OS, Linux apps are already a reality -- but what about everyone else? While we know that Linux app support is coming to a range of Chromebooks from Lenovo, Acer, Dell and others, a post on the Chromium Gerrit reveals that devices running Linux 3.14 or older will miss out.
See also:
Chrome OS is able to run Linux apps through the use of containers which help to keep the rest of the operating system safe from harm. As container support requires features that are only found in more recent versions of the Linux kernel, it means that many Chromebooks -- whose kernels are usually not updated -- will not be able to run Linux apps.
Google has been backporting the required containers and VMS features to some older kernels but 3.14 is the cut-off point. The news comes from a merged pull request in the Chromium Gerrit which reads:
containers_and_vms: drop support for linux-3.14 and older

Since vsock (and other security patchsets) aren't being backported to linux-3.14, update the docs to match.
Here's the full list of Chromebooks that won't be getting the Linux love, courtesy of Reddit user keeto:
AOpen Chromebase Mini (Feb 2017; tiger, veyron_pinky)
AOpen Chromebox Mini (Feb 2017; fievel, veyron_pinky)
ASUS Chromebook C201 (May 2015; speedy, veyron_pinky)
Acer C670 Chromebook 11 (Feb 2015; paine, auron)
Acer Chromebase 24 (Apr 2016; buddy, auron)
Acer Chromebook 15 (Apr 2015; yuna, auron)
Acer Chromebox CXI2 (May 2015; rikku, jecht)
Asus Chromebit CS10 (Nov 2015; mickey, veyron_pinky)
Asus Chromebook Flip C100PA (Jul 2015; minnie, veyron_pinky)
Asus Chromebox CN62 (Aug 2015; guado, jecht)
Dell Chromebook 13 7310 (Aug 2015; lulu, auron)
Google Chromebook Pixel (Mar 2015; samus)
Lenovo ThinkCentre Chromebook (May 2015; tidus, jecht)
Toshiba Chromebookk 2 (Sep 2015; gandof, auron)
Image credit: Konstantin Savusia / Shutterstock