UBports Foundation releases Linux-based Ubuntu Touch OTA-4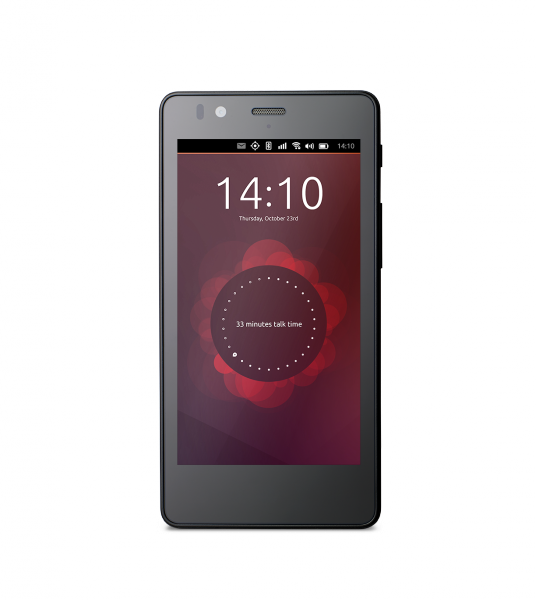 Canonical once had an ambitious vision of making Ubuntu a dynamic operating system that would scale to desktop computers, tablets, and smartphones. Unfortunately, this goal was ultimately a failure -- the Ubuntu Touch plan was abandoned. Later, the much-maligned Unity environment was killed off. Why did it all fail? Quite simply, as Microsoft learned with Windows Phone, it is pretty much impossible to compete with Google and Apple in mobile. Android and iOS are just too mature and too good. Ubuntu Touch had no real chance due to a lack of apps and device support.
For those that still own devices compatible with Ubuntu Touch, all is not lost. You see, the UBports Foundation has picked up development. Today, the foundation releases version OTA-4, which is based on Ubuntu 16.04 LTS. It is chock-full of improvements, but unfortunately, despite the "OTA" name, you apparently cannot upgrade over the air.
"After eight months of work, the UBports Foundation is proud to announce the release of Ubuntu Touch OTA-4. This release features Ubuntu 16.04 as its base (previously 15.04), bringing security fixes and greater stability to unseen corners of the operating system. We've also upgraded from Qt 5.4 to 5.9, bringing a number of improvements. Check out the 'What's New' section below for more information on what's been changed or updated in this release," says UBports Foundation.
ALSO READ: Bodhi Linux 5.0.0 now available with Ubuntu 18.04 base
The foundation also says, "We believe that this is the 'official' starting point of the UBports project. From the point when Canonical dropped the project until today, the community has been playing 'catch up' in development, infrastructure, and community building. This release shows that the community is soundly based and capable of delivering. 128 issues were closed in preparation for this release. Many were defects associated with the transition to 16.04 but some involved new features that will make for a better experience for users and app developers alike."
UBports Foundation shares the following significant user-focused improvements.
New keyboard layouts for Turkish, Bulgarian, and Swiss-French
Performance improvements gained by switching from Qt 5.4 to 5.9
An experimental Libertine Container Manager has been added to Settings. Its accompanying scope is also preinstalled.
New power saving features
A new upgrade wizard which will help you set up your device for 16.04
Many security fixes thanks to moving to a supported release of Ubuntu
Added consistent release numbering for all devices on the devel or rc channels (Settings -> About -> OS -> OS Build Number)
If you want to upgrade your device to OTA-4, simply follow the directions found here. Before you get too excited, remember, Ubuntu Touch is still more of a novelty than something you should use daily. Only the most hardcore Linux enthusiasts should spend their precious time using this operating system on their tablets or smartphones.