Google's Titan Security Key now available for $50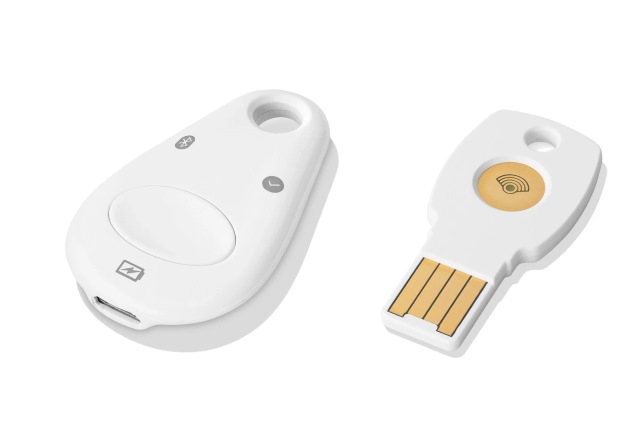 A month after it was announced, Google is now selling its Titan Security Key for $50. Currently available in the US, the FIDO-compatible keys help to boost security with two-step verification (2SV).
Google boasts that the keys have "special sauce" in the form of tamper-resistant firmware that helps to further improve security. Costing roughly the same as a Yubikey, Google is hoping to offer a viable alternative to the current FIDO key leader.
See also:
Available in USB and Bluetooth variants, the Titan Security Key has been an option for Google Cloud Security customers for a little while now, but today sees the start of general availability -- in the US at least. Compatible with browsers such as Chrome and a number of popular online services including Gmail, Facebook, Twitter and Dropbox, Titan Security Key offers security for a range of commonly used tools.
Google says:
It's easy to get started with Titan Security Keys. Kits of two keys (one USB and one Bluetooth) are now available to U.S. customers on the Google Store and will be coming soon to additional regions.

To set them up with your Google Account, sign in and navigate to the 2-Step Verification page (see detailed instructions on our help center). Titan Security Keys are also compatible with the Advanced Protection Program, Google's strongest security for users at high risk. And Google Cloud admins can enable security key enforcement in G Suite, Cloud Identity, and Google Cloud Platform to ensure that users use security keys for their accounts.
If you want to buy a Titan Security Key, you can pick one up from the Google Store for $50. Your money gets you both a USB and Bluetooth key, as well as USB adaptors in case you need them.