Google launches Titan Security Key... that is nothing to do with Yubico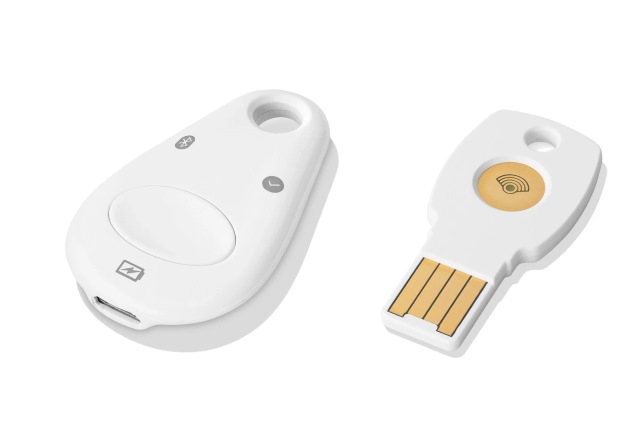 Google now has its own hardware security keys -- the Titan Security Key. These FIDO-compatible keys include Google firmware that verifies the integrity of security keys at the hardware level. The Titan Security Key offers secure hardware-based two-factor authentication, and is available to Google Cloud customers.
The keys are similar to those offered by Yubico -- so similar, in fact, that the company has gone out of its way to stress that it is not manufacturing the devices for Google.
See also:
The Titan Security Key is available in USB and Bluetooth variants; the former plugs into a computer's USB port, while the latter is designed for use with mobile devices. The security key is certainly not a unique product, but with Google having enjoyed great success internally by issuing its employees with such devices, now it is ready to launch its own for others to try out. At the moment it is only available to Google Cloud customers, but ultimately it will launch for anyone who wants one.
In a post on the Yubico website, the company behind the YubiKey security device distanced itself from the Titan Security Key:
Today, Google released their own version of a security key, and while we have received the question if we were part of this production, these devices are not manufactured by Yubico.

Yubico strongly believes there are security and privacy benefits for our customers by manufacturing and programming our products in the USA and Sweden.

Google's offering includes a Bluetooth (BLE) capable key. While Yubico previously initiated development of a BLE security key, and contributed to the BLE U2F standards work, we decided not to launch the product as it does not meet our standards for security, usability and durability. BLE does not provide the security assurance levels of NFC and USB, and requires batteries and pairing that offer a poor user experience.
There's no word on pricing of the Titan Security Key at the moment, but Google says they are "available now through your Google representative and soon in Google Store".