Ultimate Ears unveils BOOM 3 and MEGABOOM 3 Bluetooth speakers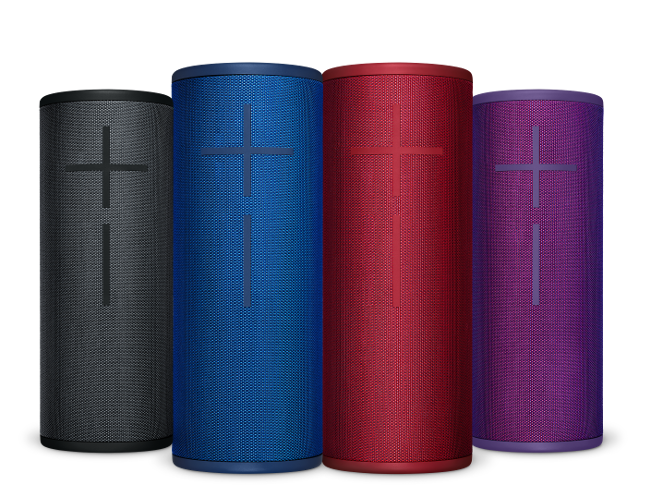 When it comes to Bluetooth speakers, the market is absolutely saturated with them -- some great, many terrible. Quite frankly, it can be a daunting task for consumers to pick one that best meets their needs. My advice? Stick with Ultimate Ears and you will be fine. The company offers many models from which to choose -- with various price points and differing specifications. None of its Bluetooth speakers are bad -- they are all exceptional.
Today, Ultimate Ears unveils its latest and greatest Bluetooth speakers -- the BOOM 3 and MEGABOOM 3. These third generation speakers retain the same glorious 360 degree sound as previous generation, but this time, sound quality is improved even further. The MEGABOOM 3 has up to 20 hours of battery life, while the non-MEGA model offers a still-impessive 15 hours. Not to mention, believe it or not, these rugged speakers are even more durable than before.
"The all-new Magic Button allows you to play, pause and skip tracks directly on the speakers without fumbling around for your phone in a bag or far away room. When paired with the redesigned BOOM and MEGABOOM by Ultimate Ears iOS mobile app, you will also have one-touch access to all of your favorite playlists on Apple Music, which offers an entire catalog of more than 45 million songs. Music fans can also use the Magic Button to access their playlists on Deezer Premium on Android. Additional music services will be added," says Ultimate Ears.
ALSO READ: Ultimate Ears WONDERBOOM gets a 'Freestyle Collection' makeover
The company further says, "Other upgrades to BOOM 3 and MEGABOOM 3 include a new IP67 rating so the speakers are not only waterproof and drop proof, but also dustproof, making them ready for any adventure. Improved Bluetooth range up to 150 feet enhances portability and the speakers float, so you don't have to worry about losing them at the bottom of a lake or river. For added convenience, BOOM 3 and MEGABOOM 3 are compatible with the Ultimate Ears POWER UP charging dock (sold separately) for a simple, wireless charge, plus you can charge the speakers upright thanks to the repositioned USB port."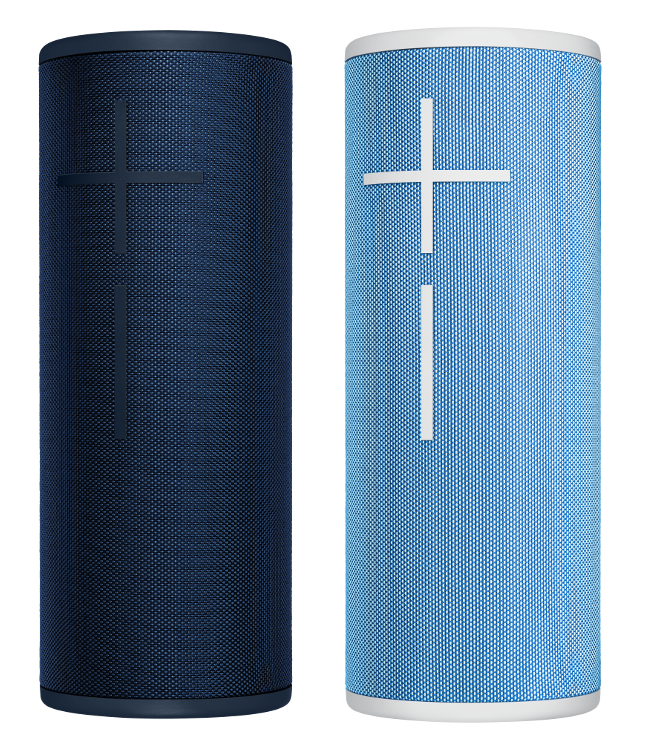 Ultimate Ears says the BOOM 3 and MEGABOOM 3 will go on sale next month -- September, 2018. Pricing seems just as competitive as with previous generations -- the BOOM 3 costs $149.99, while its big brother will go for $50 more. The optional charging dock is $39.99.
Most retailers will sell four colors -- black, blue, purple, and red -- as seen in the image at the top of this page. Apple Stores are getting two additional exclusive colors -- denim and cloud -- as seen directly above.