Google Chrome gets a 10th Birthday makeover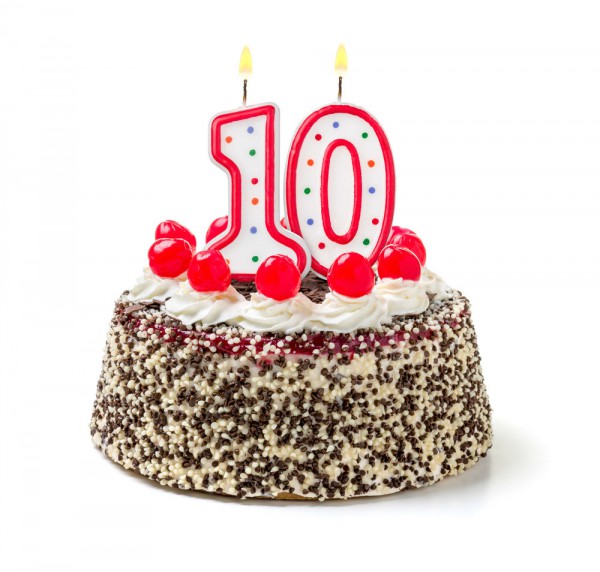 When Google released its Chrome web browser ten years ago, everything changed. At the time Microsoft's terrible Internet Explorer reigned supreme -- it was a slow and bloated piece of software with massive security issues. Many people only used it because it came pre-installed on Windows. It seemed unfathomable to even try to compete since Microsoft's browser was already installed -- how do you convince users to switch?
Google managed to convince consumers to switch through speed and good design. You see, Chrome was simplistic and focused. More importantly, it was fast. Users were given a clear reason as to why Chrome was superior. Over time, Chrome has become more bloated, but it remains the best web browser on all platforms. Today, the search giant celebrates the Chrome web browser's 10th birthday with a makeover -- on both desktop and mobile.
"Today, in honor of Chrome's 10th birthday, we're launching several new features. Our newest update includes a refreshed design that lets you navigate the web faster, and a completely revamped password manager and updated autofill so you can get things done more easily and securely. And Chrome's search box (the 'Omnibox') gives you more information directly as you type, saving you even more time," says Rahul Roy-Chowdhury, Vice President, Chrome and Chrome OS.
ALSO READ: Google Assistant may lessen your crippling depression with 'Tell me something good'
Roy-Chowdhury, further says, "In addition to making your browsing experience richer, we also want to make it smarter using AI. We've seen how AI can make other Google products more useful -- from email that's spam-free to a digital assistant you can speak to naturally. Chrome is no different. AI is already working for you in features like Google Translate in Chrome, which uses a state-of-the-art AI-based translation engine to bring all the world's information to you in a language you can understand, right in your browser. We've also integrated machine learning to detect phishing and malware sites, and most recently began applying it to detect malicious extensions."
True, this refresh of Chrome is largely superficial, but let's be honest -- looks matter. For the average consumer, Google's web browser is already fast enough -- it functions perfectly for them. The best way to delight these users is with the design change. Rounded tabs, for instance, look incredible.
It is not all looks, however. Google is improving the auto-fill functionality, which will save time on websites that require data entry, such as passwords, addresses, and more. Chrome is also getting improved password management, including the ability to generate ones that are unique and secure -- no more "QWERTY123." Heck, Google is even making it easier to add shortcuts to your favorite websites.
The biggest update from a usability standpoint, is the updated omnibox/search bar. Google shares the following statement.
You know the box at the top of Chrome that combines the search bar and address bar into one? We call it the Omnibox, and we built it so that you can get to your search results as fast as possible. Today, we're making it even more convenient to use. It will now show you answers directly in the address bar without having to open a new tab—from rich results on public figures or sporting events, to instant answers like the local weather via weather.com or a translation of a foreign word.
If you are currently using Google Chrome, and you want the new version, all you must do is wait -- it will auto-update for you soon.
Image Credit: Shutterstock / Zerbor