Confirmed: the OnePlus 6T definitely has an in-display fingerprint reader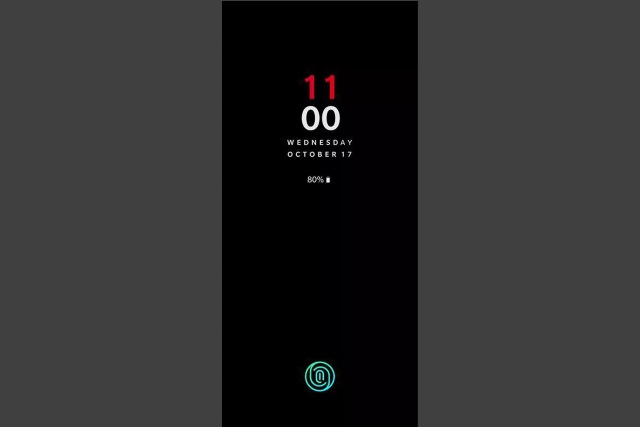 Whether genuine leaks or a carefully orchestrated PR campaign, details of OnePlus phone releases nearly always slip out ahead of the big day. The OnePlus 6T is no different.
We've already heard rumors that the upcoming handset will ditch the cumbersome rear-mounted reader in favor of one that's built directly into the screen. Now OnePlus has confirmed that this is in fact the case.
See also:
While the OnePlus 6T will not be the first handset to have an in-display fingerprint sensor, it will certainly be the most high-profile. In an email to CNET, OnePlus gave official confirmation about the change in position of the sensor, and revealed that the feature is called Screen Unlock.
The company says:
We unlock our phones multiple times a day, and Screen Unlock reduces the number of steps to complete the action. By adding this feature as an addition to other display unlocking options such as Face Unlock, users will have options to unlock the display in a way that is most efficient for them.
The technology means that the OnePlus 6T will be slightly thicker (0.45mm) than the current OnePlus 6, but we'll have to wait until next month to know full details of the handset. A screenshot of the OnePlus 6T lock screen refers to October 17.