WTF? Microsoft now interrupting Chrome and Firefox installations to promote Edge in Windows 10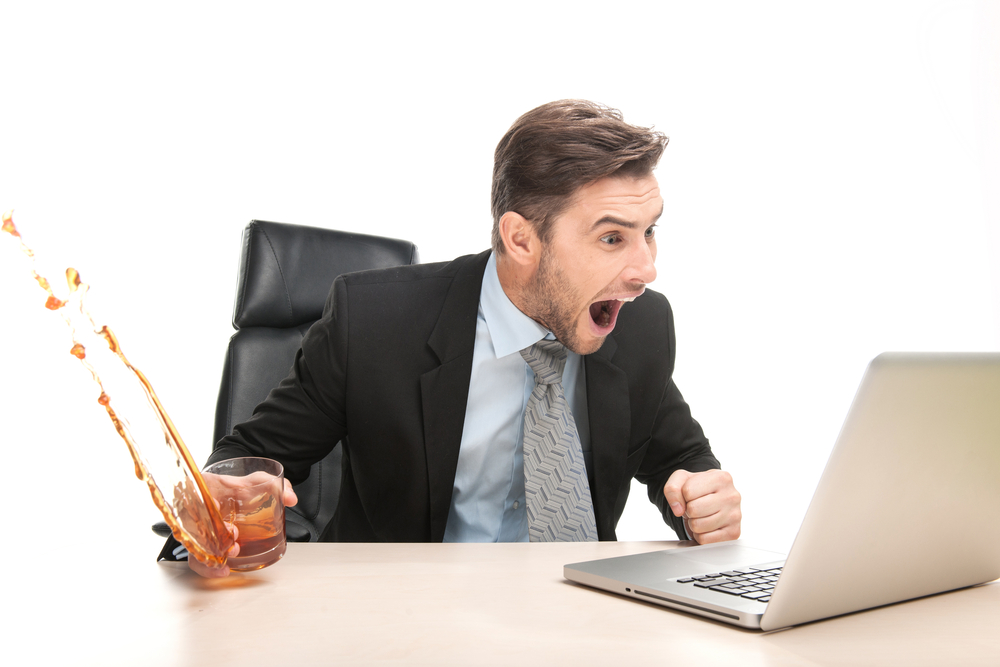 Microsoft wants you to use its Edge browser in Windows 10. I mean, really, really wants you to use it. If you open Edge and search for "Chrome" or "Firefox" using Bing, Edge's default search engine, you'll be presented with a massive banner informing you that "Microsoft Edge is the faster, safer browser on Windows 10 and is already installed on your PC". Four boxes below then show you how Edge lets you browse longer, and faster, offers built-in protection and built-in assistance.
If that doesn't stop you, then Microsoft has a new, much nastier trick up its sleeve -- when you go to install Firefox or Chrome it intercepts the action and pops up a window promoting Edge with the same line about how its browser is faster and safer. It then gives you a blue button to click to open Edge, or a grey one you can click to install the browser you actually want to use. Oh, and this window will keep appearing, unless you go into Settings and stop Windows 10 from offering you app "recommendations".
SEE ALSO:
This intercept is currently showing up in Windows 10 version 1809 Insider builds, and we don't yet know if this is something that will be switched off when Windows 10 1809, aka the October 2018 Update, rolls out to all users next month, but I certainly wouldn't bet on it.
This is another new low from Microsoft, a company which has shown in the past that it doesn't really care about user preferences. The way it forced users to upgrade to Windows 10 against their will back in 2016, is a prime example. We'd hoped those dark days were behind us, but it seems not.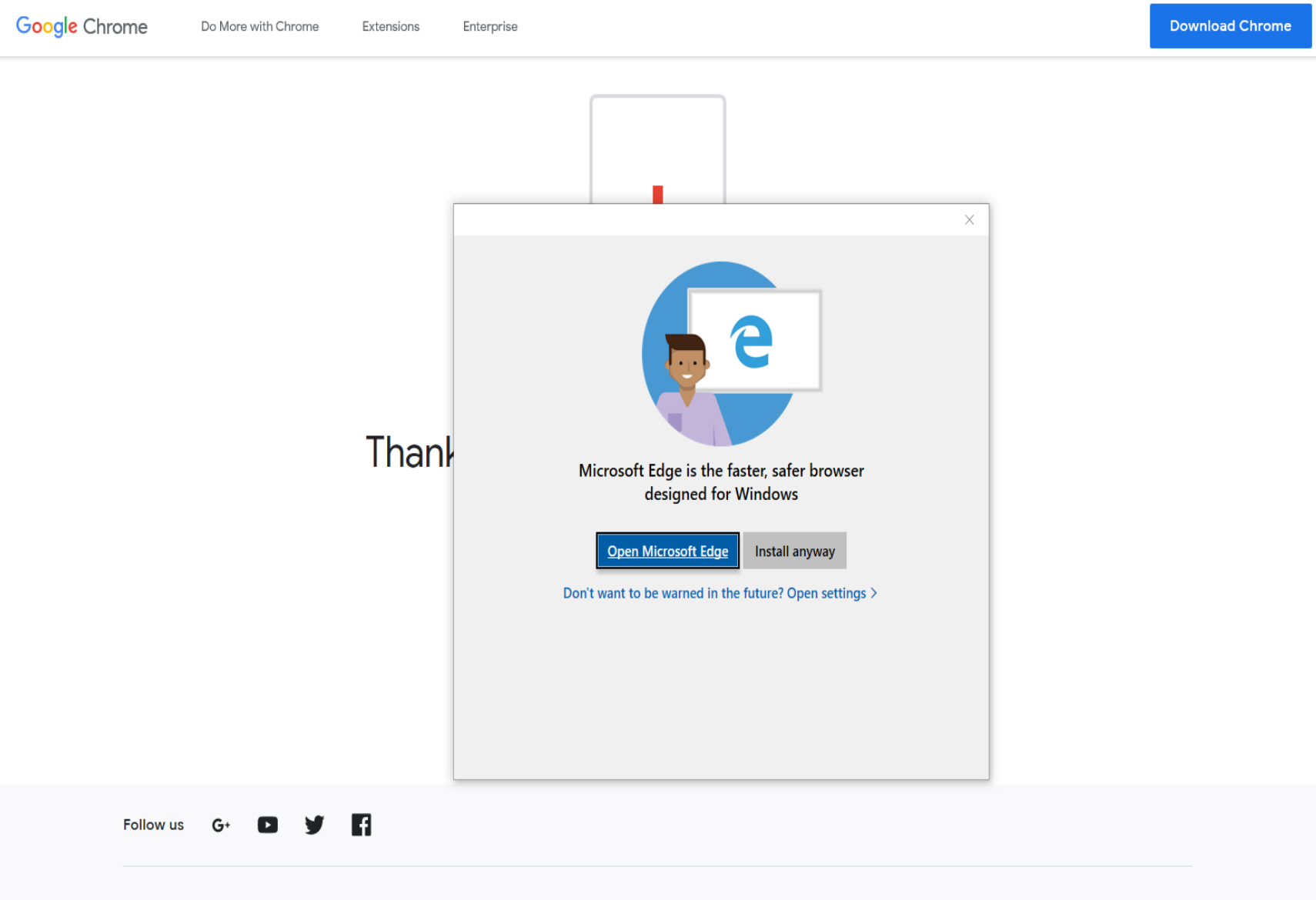 While the banner in Bing promoting Edge is fair game, and -- to a degree -- the Edge ads that Microsoft occasionally serves up when you're using another browser are also acceptable, Windows 10 actually stopping users from installing a safe program -- that they have chosen to install -- in order to promote a different, inferior, product simply isn't on.
What's next? When trying to install VLC Media Player will we be informed that Films and TV is already installed and we might like to use that instead?
What's your view on this latest move from Microsoft? Share your thoughts in the comments below.
Photo credit: BlueSkyImage / Shutterstock