Logitech unveils K600 TV Keyboard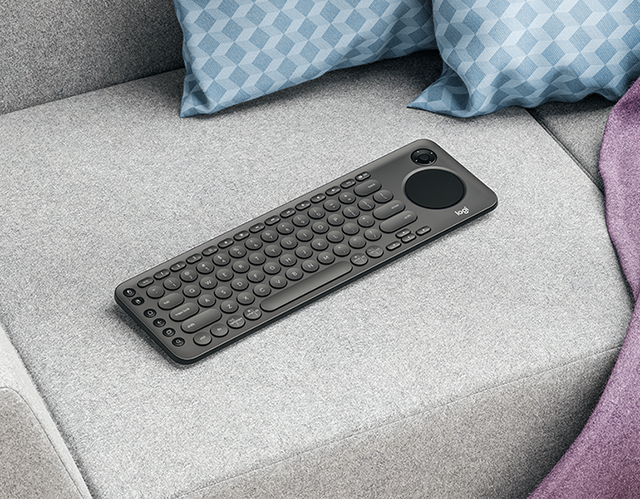 Nowadays, it seems like everyone owns either a smart TV or a media box. They are a great way to consume streaming media, including Netflix, Hulu, and more.
The problem? Searching for content using a remote can be very tedious. Quite frankly, it can be maddening to search for movies, TV shows, and music using an on-screen keyboard. Sure, voice search is a passable alternative, but it's far from perfect. In an effort to improve both navigation and search on smart TVs and media boxes, Logitech unveils an elegant new product. Called K600 TV Keyboard, it features a full keyboard, trackpad, and d-pad.
"The K600 TV Keyboard is designed to blend into your living room decor with its curved shape so you can store it face down on any table. It sits comfortably in your lap while typing and is slim and light enough to hold for easy two-hand navigation. The dedicated media and navigation keys, such as the home key and volume buttons, let you perform remote-control-like actions so you can relax and enjoy your entertainment effortlessly from the couch," says Logitech.
ALSO READ: Logitech unveils 'magical' POWERED Wireless Charging Stand for Apple iPhone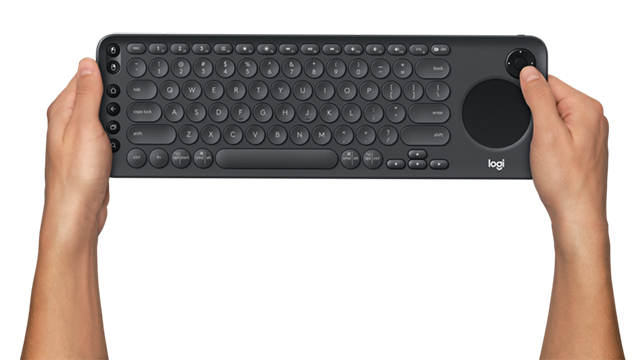 The famed company further says, "With a 15-meter wireless range and 12-month battery life, the K600 TV Keyboard provides a reliable connection with no drop-outs, even in the largest living rooms. It's designed to work with select smart TV models from Samsung, LG, Sony BRAVIA and Philips, compatible with select Toshiba and Insignia TVs powered by Fire TV and works with Windows PCs, Mac, and iOS or Android mobile devices."
The Logitech K600 TV Keyboard can be had next month for a surprisingly reasonable price -- $69.99. Before you purchase it, you should know it isn't compatible with all devices. To see if your TV, media box, smartphone, tablet, or computer is compatible, you can check the handy website here.