Sony copies Nintendo with PlayStation Classic mini gaming console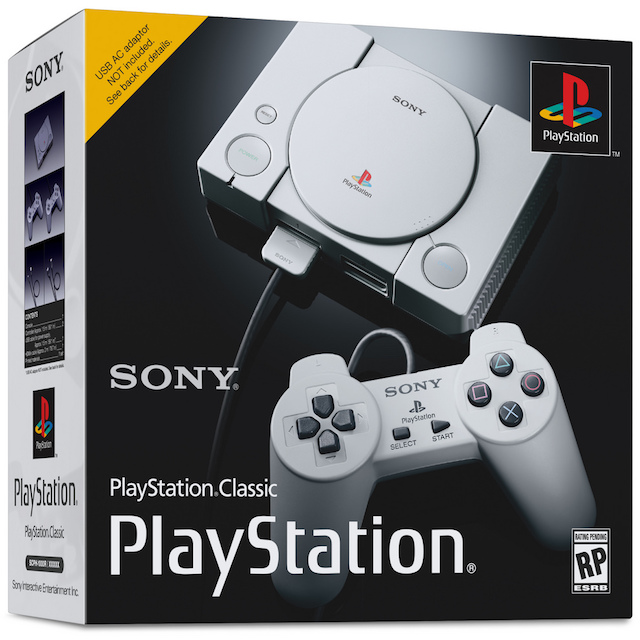 Sony's original PlayStation is an iconic console, right up there with Atari 2600, Nintendo Entertainment System, and Sega Genesis. The CD-based gaming system was wildly popular, thanks to a fantastic game library and impressive graphics (for the time). Tragically, I never owned one, as I instead opted for the Sega Saturn. Thankfully, I was able to play Sony's console when visiting friends and family, but I digress.
Following the success of Nintendo's mini NES and SNES consoles, Sony is looking to capitalize on the trend with the all-new PlayStation Classic. Just as with Nintendo's offerings, Sony has shrunken the PlayStation to a diminutive state and embedded several games -- you are limited to the included titles.
"Today, we are excited to announce that we are bringing back the original PlayStation experience in a new miniaturized version -- PlayStation Classic! The console will come pre-loaded with 20 classic titles, including fan-favorites such as Final Fantasy VII, Jumping Flash, Ridge Racer Type 4, Tekken 3, and Wild Arms," says Eric Lempel Senior Vice President, PlayStation Worldwide Marketing.
ALSO READ: Holy nostalgia! Nintendo unveils NES Classic Edition console with 30 included games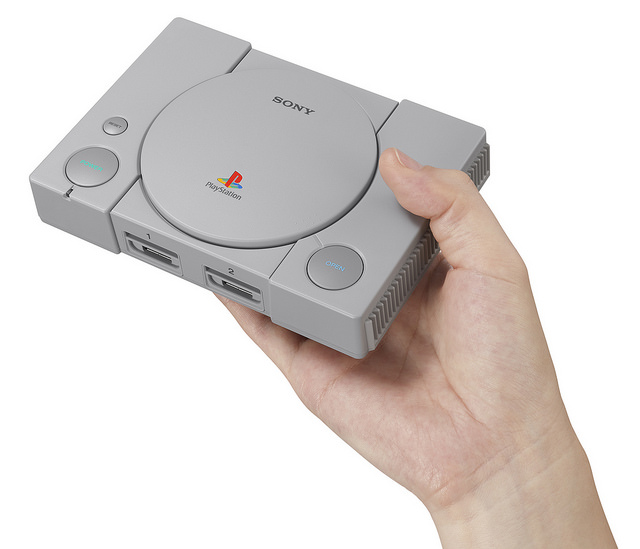 Lempel further says, "The mini console is approximately 45 percent smaller than the original PlayStation, and it emulates the original's look and feel by featuring similar controllers and packaging. Long-time fans will appreciate the nostalgia that comes with rediscovering the games they know and love, while gamers who might be new to the platform can enjoy the groundbreaking PlayStation console experience that started it all. All of the pre-loaded games will be playable in their original format."
While nostalgic gamers will probably be very excited by the PlayStation Classic, Sony has made a couple of faux pas with it. For one, it is a bit too expensive. While $99 isn't obscene for 20 games (all of which have not yet been revealed), remember, Sony is competing with piracy -- these are older games that can be downloaded and played for free using a PC. With that said, Sony is surprisingly including two controllers in the package -- only one comes with Nintendo's mini machines.
This slideshow requires JavaScript.
The other mistake Sony made is actually quite laughable -- there is no AC adaptor in the box! Seriously, folks, I kid you not. The PlayStation Classic is powered with a micro USB port, and Sony does include the micro to Type-A cable in the box, but sadly, you must bring your own USB Type-A AC adaptor to the party. Will many consumers already have at least one of these adaptors lying about their home from various smartphones, tablets, or other devices? Sure, but still, for $99 the damn thing should work out of the box with no additions needed.
ALSO READ: Nintendo Super NES Classic Edition is coming -- here's when you can buy the mini SNES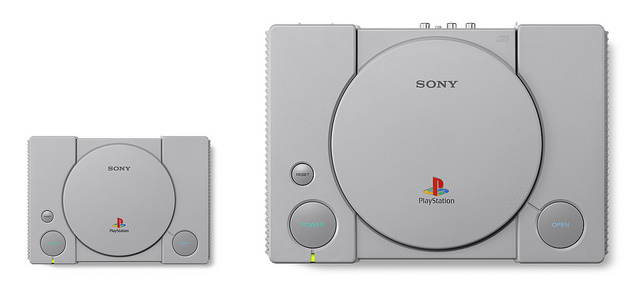 So, when can you buy the PlayStation Classic? It will hit stores on December 3 -- perfectly timed for the Christmas shopping rush. Sony should reveal the full list of 20 titles well before then. Despite my concerns about price and lack of an AC adaptor, these things will probably fly off store shelves. Thankfully, you will eventually be able to pre-order -- an essential move if you don't want disappointment on Christmas morning.