Nintendo Super NES Classic Edition is coming -- here's when you can buy the mini SNES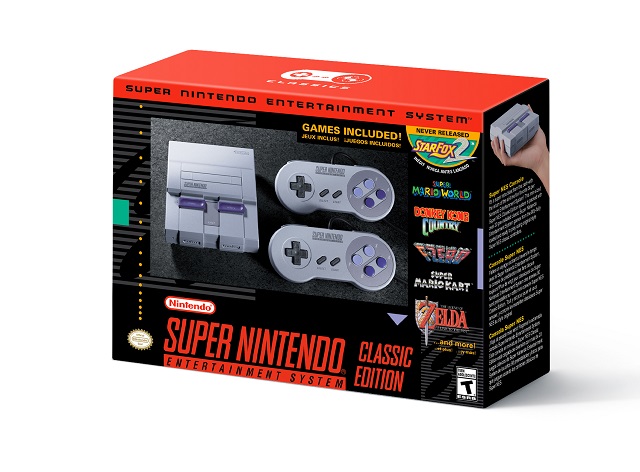 Last year, Nintendo shocked the world with the miniature NES Classic Edition. This game console was a mini replica of the original NES (with comically short controller cables), that came pre-loaded with many classic games. Thanks to both nostalgia and a low price, it became a very popular holiday gift, making it hard to find. Despite the popularity, Nintendo discontinued it, meaning many people couldn't get one even if they wanted it. Many have speculated that the stoppage in manufacturing was due to the fact that the NES Classic Edition was hacked to play additional pirated games.
Today, Nintendo announces yet another such console -- the Super NES Classic Edition. Yes, a mini SNES is coming, and this could prove even more popular than its predecessor. Not only does it come pre-loaded with many classic games from yesteryear, but an unreleased one too -- Star Fox 2! The game can be unlocked by simply beating the first level of the original Star Fox.
"On Sept. 29, this beloved console is coming back to stores in the form of the Super Nintendo Entertainment System: Super NES Classic Edition. The mini system, which contains 21 pre-installed classic games and can easily be plugged into any high-definition TV using the included HDMI cable, will be available at a suggested retail price of $79.99. And for the first time, players who pick up the system can enjoy the intergalactic adventure Star Fox 2, the sequel to the original Star Fox game that was created during the Super NES era but never released … anywhere," says Nintendo.
ALSO READ: Make your own NES Classic Edition with Lakka 2.0 LibreELEC Linux distro and Raspberry Pi
Doug Bowser, Senior Vice President of Sales and Marketing, Nintendo of America says, "While many people from around the world consider the Super NES to be one of the greatest video game systems ever made, many of our younger fans never had a chance to play it. With the Super NES Classic Edition, new fans will be introduced to some of the best Nintendo games of all time, while longtime fans can relive some of their favorite retro classics with family and friends."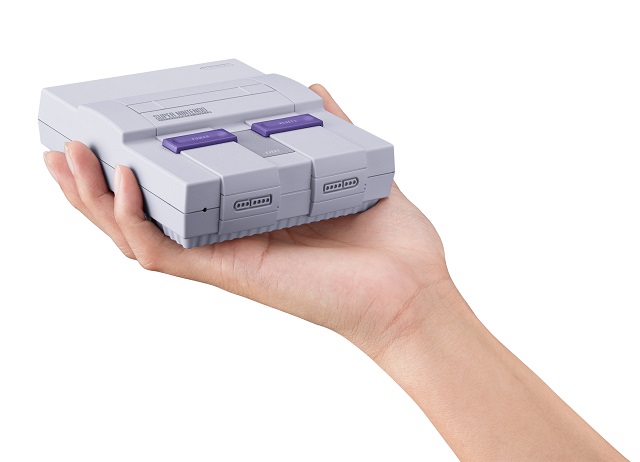 Nintendo shares a full list of the 21 installed games below:
Contra III: The Alien Wars
Donkey Kong Country
EarthBound
Final Fantasy III
F-ZERO
Kirby Super Star
Kirby's Dream Course
The Legend of Zelda: A Link to the Past
Mega Man X
Secret of Mana
Star Fox
Star Fox 2
Street Fighter II Turbo: Hyper Fighting
Super Castlevania IV
Super Ghouls 'n Ghosts
Super Mario Kart
Super Mario RPG: Legend of the Seven Stars
Super Mario World
Super Metroid
Super Punch-Out!!
Yoshi's Island
While we know the Super NES Classic Edition will hit stores on September 29 for $80, we don't know exactly which retailers will carry it. Also a mystery is if the company will allow pre-orders. The shopping experience for the NES mini was a disaster, with people waiting in long lines and being left disappointed. I hope Nintendo values its loyal fans enough to avoid a repeat of that.