Amazon announces an Alexa-powered microwave with a built-in popcorn Dash button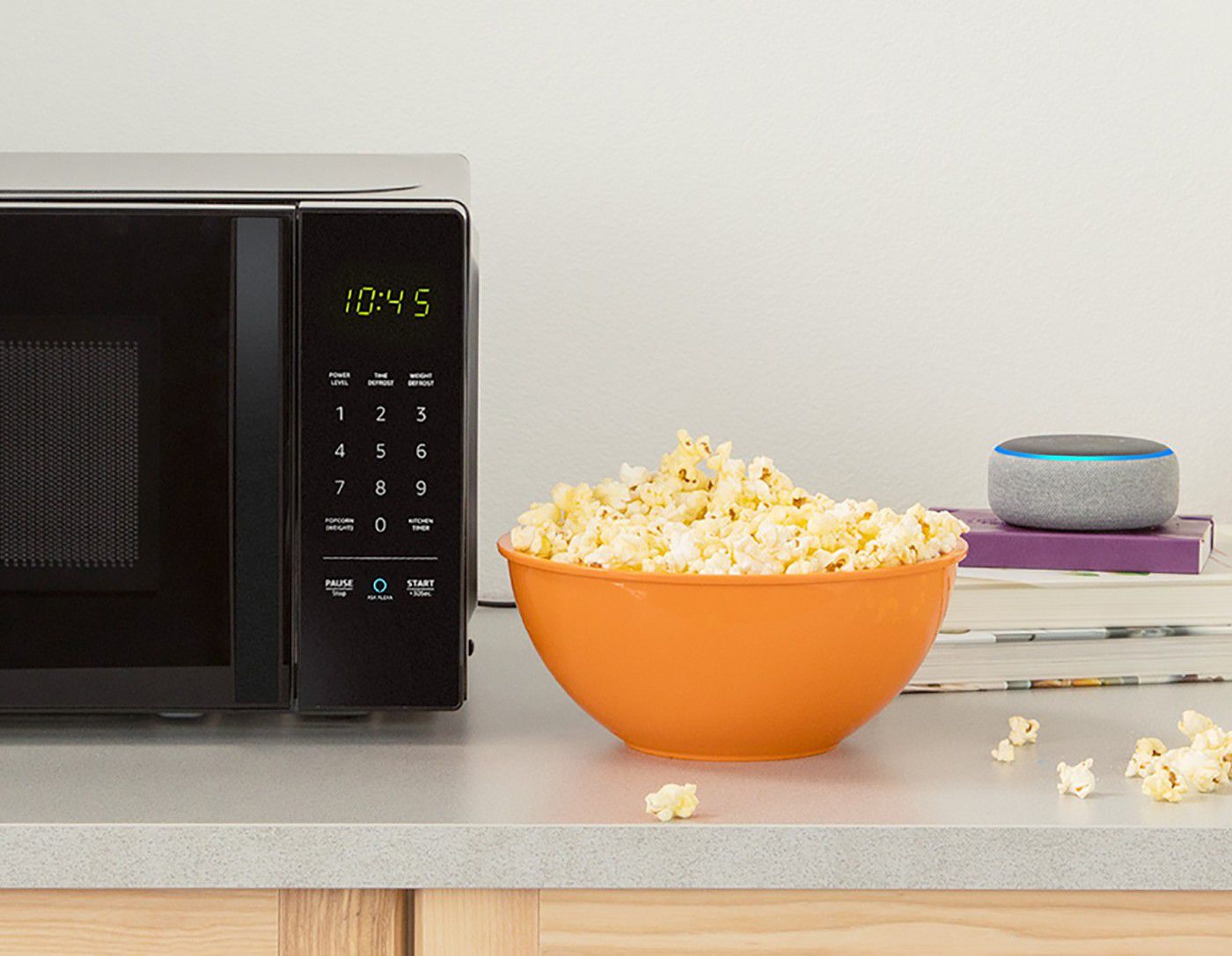 Amazon hosted a surprise event today in Seattle where it took the wraps of a whole raft of Echo products.
One of the weirdest devices it revealed is an Alexa-powered microwave with a built-in Dash button that will allow you to order popcorn should you run out -- prefect for movie night!
The AmazonBasics Microwave was created to update a device which Amazon says was "stuck in the late 70s". If you know much about Wi-Fi you'll know that Microwave ovens can really disrupt wireless signals, but this is a problem that Amazon has reportedly solved. The microwave doesn't come with Alexa built-in but will work with an Echo nearby. Tell Alexa what you're cooking, and she'll know how long to cook it for, and you can add extra time, or stop the process, with voice commands.
While few people will be too excited by a new microwave, if you're currently looking for one you can control with your voice, and you like to cook popcorn, then the AmazonBasics Microwave should appeal, especially given its price tag -- just $59.99. With the built-in Dash button you'll likely spend more than that on popcorn in a year.
It will ship later this year.