Staff feel pressure to over achieve when working from home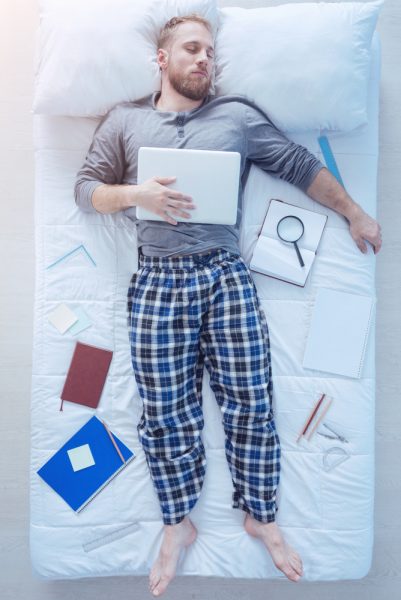 Working from home has long had a stereotype image of people sitting around in their pajamas drinking coffee while logged into the office computer but not doing very much actual work.
But new research from remote access tool LogMeIn, shows 46 percent of UK workers feel the need to show that they are actually being productive when working from home.
While 36 percent of workers admit to suffering from pressure to appear 'more responsive' on email while working remotely, 23 percent also feel a pressure to work more hours; encroaching more on family time than if they had gone to the office.
But not going into the office does seem to have clear benefits, 30 percent of respondents say they feel happier while working from home. Other benefits include more flexibility in breaks (65 percent), easier to focus on tasks (35 percent), eliminating the deadly commute (52 percent), looking after family (28 percent), saving money (38 percent) and keeping an eye on the cat (20 percent).
Distractions are an issue in any environment, 29 percent of workers admit to wasting time in the office talking to co-workers and browsing the internet. But at home 38 percent cite pets, neighbors, family and the television as the main distractions.
"We've uncovered that while over a third of workers find it easier to focus while working from home and report numerous benefits, they feel that there's a perception from the outset that they are slacking off -- meaning they end up sending more emails to bosses than they would do while in the office just to prove they're working," says Steve Duignan, VP international marketing at LogMeIn. "This points to a clear problem within the culture of UK businesses and ultimately reduces productivity. My advice to businesses would be: trust your employees to do the job and don't miss the opportunity to improve their wellbeing!"
One stereotype is at least partly true though, 26 percent of UK home workers admit to staying in their pajamas all day.
Image credit: yacobchuk1/depositphotos.com