Microsoft releases Windows 10 19H1 Build 18252 to the Skip Ahead and Fast rings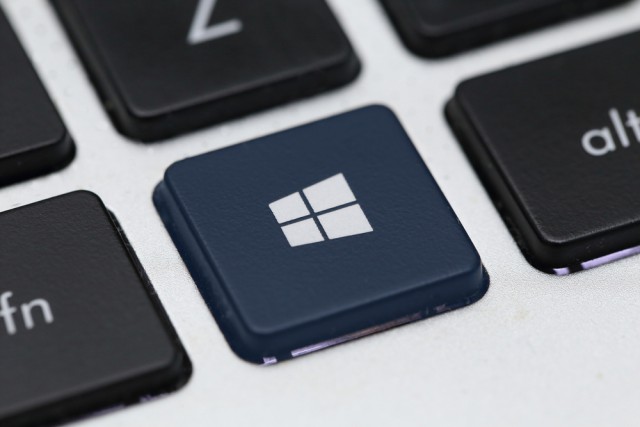 Yesterday, Microsoft made the Windows 10 October 2018 Update available to anyone who wants it, meaning there's currently only one development build on the go.
Because of that, new builds on the 19H1 branch are now being pushed out to insiders on both the Skip Ahead and Fast rings. If you've yet to opt out of the Insider program or switch to the Slow ring, and your PC downloads and installs Build 18252, released today, you will need to roll it back and take appropriate action.
SEE ALSO:
Build 18252 offers some enhanced settings for Ethernet which can be configured through the Settings app. There's also a new icon which will be used to show when you aren't connected to the internet.
Other general changes, improvements, and fixes in this build include:
Fixed the issue causing Task Manager to report inaccurate CPU usage.
Fixed the issue where the arrows to expand "Background processes" in Task Manager blink constantly and weirdly.
Added a microphone icon in the system tray which appears when your microphone is in use.
Pressing F4 when in Registry Editor will now place the caret at the end of the address bar, expanding the autocomplete dropdown.
Fixed an issue where when using dark mode File Explorer's context menu had an unexpectedly thick white border in recent builds.
Fixed an issue resulting in the advanced startup pages not rendering text correctly (showing square boxes instead) in certain languages, like Thai.
Fixed the issue causing Narrator to crash when reading by line in a Command Prompt.
Fixed the issue where Narrator did not read out the Windows Security application name in Shell Notification area (Systray) and only read the recommended actions.
The corresponding Ethernet adapter name will now be listed in the sidebar under the "Ethernet" header so you can easily differentiate Ethernet entries at a glance if there's more than one.
In RS5 Microsoft introduced extra pages to the Emoji Panel when using it in Chinese (Simplified), and based on feedback is looking to expand these to more languages.
Fixed an issue resulting in Windows Hello not working on the login screen in the previous build (instead of logging in it would prompt you to enter a pin).
Known issues in this build include:
Microsoft is investigating an issue resulting in Settings crashing when invoking actions on certain pages. This impacts multiple settings, including:

In Ease of Access, when clicking "Apply" on Make Text Bigger the Settings app will crash and the text size will not be applied.
In Windows Security, when clicking hyperlinks the Settings app will crash.

If you cannot sign in with any credential and logon fails with error 0xc000005e, rebooting your computer should resolve this.
If the update fails with error 0xC1900101, attempting to update again should resolve the issue.
Some users may have an issue launching Inbox Apps after updating. To resolve this please check the following thread on the Answers forum: aka.ms/18252-App-Fix.
Photo credit: charnsitr / Shutterstock