How to see if you were affected by the huge Facebook hack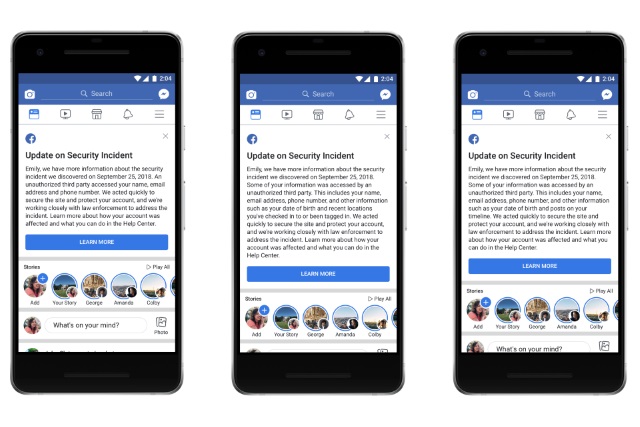 The most recent Facebook security issue is one of the most serious yet for users of the social network. Depending on which numbers you are look at, the hackers who exploited a security flaw have impacted on anything between 14 and 30 million people.
Facebook is still -- with the help of law enforcement agencies -- investigating the incident, and in the meantime many people feel as those they are being left in the dark. If you want to find out if your account has been affected, here's what you need to do.
See also:
Facebook has been at pains to stress how quickly it addressed the issue, but this will be of little comfort to anyone whose account was involved. The company says that "in the coming days, we'll send customized messages to the 30 million people affected to explain what information the attackers might have accessed, as well as steps they can take to help protect themselves, including from suspicious emails, text messages, or calls".
But you don't have to wait for Facebook to get in touch with you to find out if you have been affected.
Over in its Help Center, Facebook has set up a page that will let you know if you have anything to be worried about. Pay a visit to this page, and hopefully you'll see the following message:
Based on what we've learned so far, your Facebook account has not been impacted by this security incident. If we find more Facebook accounts were impacted, we will reset their access tokens and notify those accounts.
If you see this text, you are (or at least should be) in the clear. If you see anything else, you may have cause for concern.