elementary OS 5 'Juno' Linux distribution is ready to replace Windows 10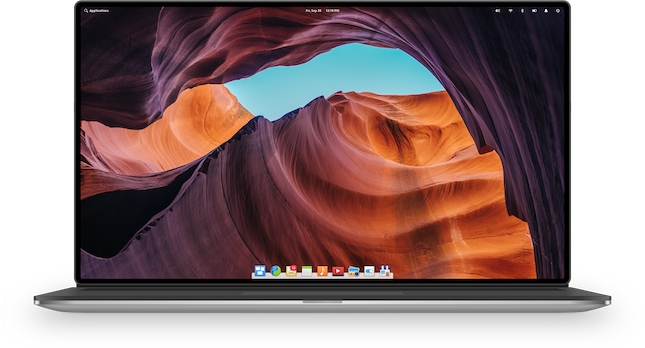 Using a computer should be fun and inspiring. Windows used to be enjoyable for many consumers, but Microsoft's latest operating system just isn't. Not only is Windows 10 very buggy -- deleting user files is as bad as it gets, folks -- but the spyware nature with the excessive telemetry can make the user feel like a visitor on their own computer. Hey, you spent good money on your PC -- you should feel at home on it, right?
Enter Linux. God bless the open source kernel. Thanks to Linux-based operating systems and excellent free open source software, it is possible to return to the better days of computing. One operating system in particular has put a ton of focus on the user experience -- elementary OS. This is an oversimplification, but the interface feels like a blend between GNOME and macOS. It looks good, is intuitive, and is an absolute pleasure to use. October may be the month of Halloween, but it feels more like Christmas, because the latest version of the operating system -- Juno -- is ready to be unwrapped like a gift.
"We've always prided ourselves on the design of elementary OS. The very origins of elementary OS come from iconography and a bit of pixel-perfect-obsessive design. We don't believe in drastic redesigns for the sake of redesigns  -- after all, good design is long-lasting -- but we are constantly evolving, adapting, and improving the design of elementary OS. In Juno, we've continued that trend and refined the smallest details for a more pleasant experience," says Cassidy James Blaede, UX Architect and Open Source Contributor, elementary OS.
ALSO READ: Plex for Linux now available as a Snap
Blaede further says, "With every release comes a smorgasbord of under-the-hood improvements, library updates, etc. and elementary OS 5 Juno is no exception. It comes with Linux 4.15, which brings improved hardware support and performance over previous versions. Mobile broadband device support has been added to the networking stack. Capnet Assist, our captive portal login helper, now uses configuration and detection from network manager; consequently, it's more reliable and configurable."
The total number of changes and improvements is massive and overwhelming, so I urge you to read the official release announcement found here. Quite frankly, the care put into the lengthy and detailed announcement shows just how passionate the developers are. The focus on the little things (which do matter) is reminiscent of Steve Jobs with Apple -- on a much smaller software-only scale, of course.
If you are ready to ditch Windows 10 and reclaim your computer as your own, you can grab the elementary OS 5 Juno ISO here. Keep in mind, while it looks like you must pay for the operating system, you actually don't -- you can pay what you want, including nothing. I'm sure the developers would love if you sent some money their way, but if you select "custom" and enter "0" without quotes, the "Purchase" button changes to "Download." Well done, ya cheapskate!
If you like the operating system after trying it, you can always go back and donate money later. You could also buy some of the official elementary OS merchandise -- such as a t-shirt -- here. This way, you can contribute funds to the developers and look stylish too!