Plex for Linux now available as a Snap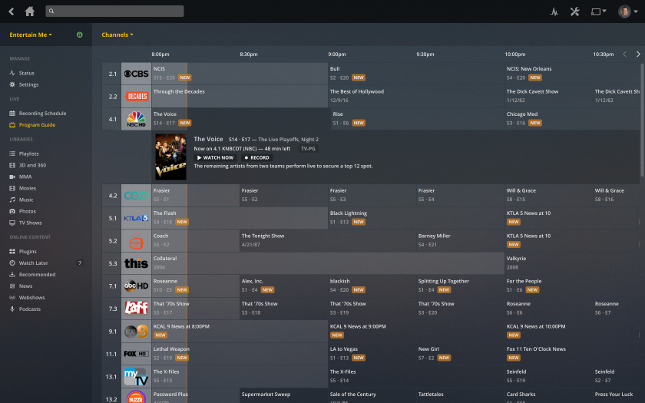 Microsoft is having a terrible time lately. Sometimes it feels like the company wants to sabotage itself. The most recent debacle is its flagship product -- Windows 10 -- deleting user files. Even worse, the company ignored user feedback that it was happening! Quite frankly, after such a scary thing, I am not sure how people can trust Microsoft's operating system with important data.
Thankfully, you do not have to use Windows. These days, it is easier than ever to use Linux instead. There are plenty of great apps available for operating systems like Ubuntu, Fedora, and more. Canonical's containerized Snap packaging makes it even simpler to both install Linux apps and keep them updated. Today, a very popular app, Plex Media Server, gets the Snap treatment. In other words, you can install the media server program without any headaches -- right from the Snap store!
ALSO READ: Plex adds subtitle downloads, kills plugins, Watch Later and Cloud Sync
"In adopting the universal Linux app packaging format, Plex will make its multimedia platform available to an ever-growing community of Linux users, including those on KDE Neon, Debian, Fedora, Manjaro, OpenSUSE, Zorin and Ubuntu. Automatic updates and rollback capabilities are staples of Snap software, meaning Plex users will always have the best and latest version running," says Canonical.
ALSO READ: Plex launches beta version of Plex Web Shows offering on-demand streaming shows for free
Jamie Bennett, VP of Engineering, Devices and IoT, Canonical explains, "When it comes to media, today's consumers want instant access and choice without the fuss. Plex is the ideal platform to cater to their needs, and we're thrilled to welcome them to the Snaps ecosystem. Today's addition is a tribute to the growing strength of the Linux community. Plex's use of Snap technology allows their developers to push out the latest features straight to the user -- prioritizing usability and security. Plex is another great addition to the Snaps portfolio and we look forward to more names joining in the coming months."
ALSO READ: Plex gains podcast support and gets redesigned, personalized app for iOS and Android
If you are running a compatible Linux-based operating system, and you want to install the Plex snap, you can grab it here. If you have never used Plex before, I urge you to give it a go. It is easy to use, and best of all, cross platform. Plex is available for many platforms and devices, making it a super convenient way to access your media files.