Google Play Movies and TV gets improved 4K video support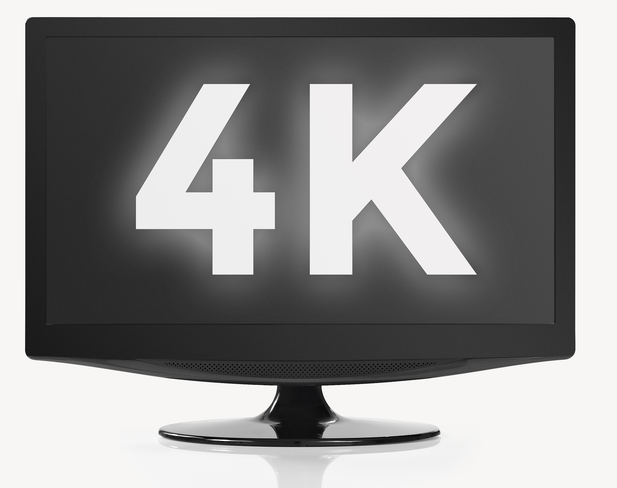 While the transition from standard definition TV to HDTV was monumental, the 4K (UHD) movement is much less so. Don't get me wrong, I own both a 4K Samsung TV and an Apple TV 4K, so I am invested in the resolution, but I am rarely blown away by UHD content. In other words, you probably shouldn't run out and buy a 4K television to replace your 1080p TV.
But OK, if you already have a 4K TV, you might as well watch some UHD content, right? Today, Google announces several improvements to its Play Movies and TV service in that regard. Not only will 4K content be more affordable, but the search giant will be automatically upgrading the SD and HD videos consumers already bought to 4K resolution (when available) for free. As long as the consumers are in the USA or Canada, that is.
ALSO READ: Amazon unveils Fire TV Stick 4K with Alexa Voice Remote, Dolby Vision, and HDR10+
"We think watching in 4K should be a no brainer, so we're continuously working to make that a reality. With Google Play, it's now easier than ever for you to watch movies in the best quality possible, no matter which device you're using. And it doesn't stop here, we'll continue to make improvements so you can sit back, relax and enjoy your favorite movies, whenever and wherever," says Ben Serridge Product Manager, Google Play Movies and TV.
ALSO READ: Google Chromecast gets better, but it cannot compete with Roku and Amazon 4K devices
Serridge shares the following new 4K improvements for the service.
Movies you own will automatically be upgraded to 4K, on us: When 4K titles are available from participating Hollywood studios, we'll upgrade your past movie purchases so you can stream in 4K, even if you originally bought the movie in SD or HD. It's all on us, just open the Play Movies & TV app and we'll let you know which titles have been upgraded.
Pay less for 4K movies: Starting today, most 4K movies on Google Play will cost you less, so you have more options to enjoy upgraded movies. Get started by browsing our top 4K titles.
Bring 4K to your TV: You shouldn't need to buy an additional device to watch your 4K movies on the 4K TV you already own. In addition to 4K Sony Bravia TVs, you can now watch in 4K using the Play Movies & TV app on most 4K Samsung Smart TVs, and we're working on adding support for LG as well.
Enjoy updated designs to our smart TV app: We've updated our app for Samsung, LG and Vizio TVs with a modern look and feel to provide a better experience.
ALSO READ: Philips Momentum 43-inch 4K HDR1000-certified Quantum Dot Monitor finally available for purchase
While all of this is great news for those that get content from Google Play Movies and TV, it makes it particularly odd that the newest Chromecast doesn't support 4K. It seems like the search giant is going all-in on UHD, so why not make it more accessible to buyers of its affordable dongle? Oh well, you can always buy the pricier Chromecast Ultra instead.
Image Credit: Darren Woolridge / Shutterstock