Google Chromecast gets better, but it cannot compete with Roku and Amazon 4K devices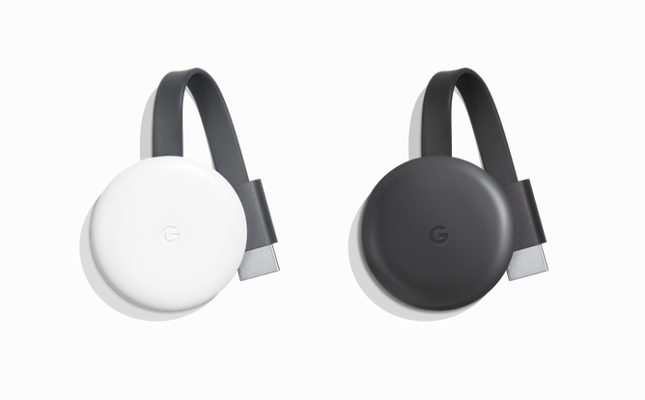 Google's Chromecast is a curious product. It solves a major consumer need -- getting media content from a smartphone's small screen to a larger television screen. And it accomplishes that goal fairly well. When it was first released in 2013, its biggest selling point was its low price. These days, the $35 asking price is far less impressive. For instance, for just $5 more, you can get a 4K Roku box with a remote.
Realizing that the Chromecast was in desperate need of an upgrade, Google today launches a new model. The $35 price remains, but the hardware gets a significant refresh. The processor is apparently 15 percent faster, enabling 1080p at 60fps -- a big upgrade from the 720p found on the prior generation. Sadly, it is apparently not capable of doing 4K. Also of significance, it now supports 5GHz 802.11ac Wi-Fi.
The inside of the dongle is more powerful, and the outside of the device is getting a change too. Google is giving the Chromecast two color options -- black and white. Well, actually, the search giant is calling the colors "charcoal" and "chalk" -- better for marketing purposes, I suppose. To be honest, I am not sure why color matters -- Chromecast is designed to be hidden behind a TV.
Google promises multi-room Chromecast audio in a future update. Essentially, you will be able to link your TV to other household speakers to sync playback. This should be great for parties, but also just walking around your home.
If you want to purchase the new Chromecast, you can get it from Google directly here. As stated previously, it is still only $35. The search giant will even give you free shipping. Before you buy it, however, I would urge you to take a look at the new Roku Premiere and Amazon Fire TV Stick 4K -- they may better meet your needs (including UHD video support) at a very similar price.