Facebook Messenger 4 is simpler and far, far less ugly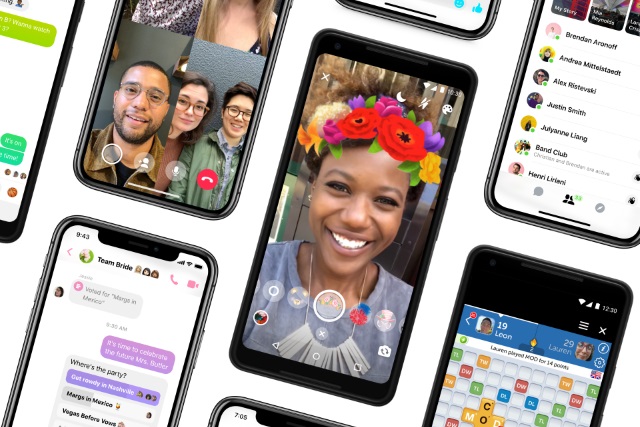 After hitting the headlines for falling victim to a hack attack, and then the privacy issues surround its Portal devices, Facebook will be hoping that the rollout of a sleeker, sexier, simplified version of Messenger will do something to get disgruntled users back on side.
The social networking giant has launched Facebook Messenger 4, a neater and tidier version of its messaging app. As well as clearing out the clutter, there is the promise of a dark mode in the future.
See also:
Facebook says that Messenger 4 is a "new, simplified version", and this description will undoubtedly pique the interest of those who have found the interface to be horribly cluttered. The update sees the company making good on its promise to "simplify and streamline" the app, when it admitted that clutter had become an issue.
There are fewer tabs to work through, as Facebook explains:
To make it easier to find the features you care about, the new Messenger will have three tabs instead of nine. Your conversations -- both one-to-one and groups -- are front and center in the Chats tab. For hundreds of millions of people every day who share pictures and videos, Messenger 4 will have visual communication features like Camera at the top so you can easily capture and share your selfies.

Once you tap into Messenger 4's People tab, you can find friends, catch up on people's Stories, and see everyone who is active right now. Then you have the Discover tab, where you can connect with businesses to get the latest deals, play Instant Games, book your next vacation, follow the news and more.
While the new version of Messenger has more white space and fewer distractions, there is still scope for customization: chats bubbles can now be personalized with color gradients, for instance.
The update is starting to roll out right now, but Facebook says that the new version of the app will make its way to users over the coming weeks -- so you may not see it straight away. While there is a dark mode on the horizon, there is not yet any hint of just when this might be added -- but it will be arriving at some point!