Facebook says it could use data from Portal devices to target users with ads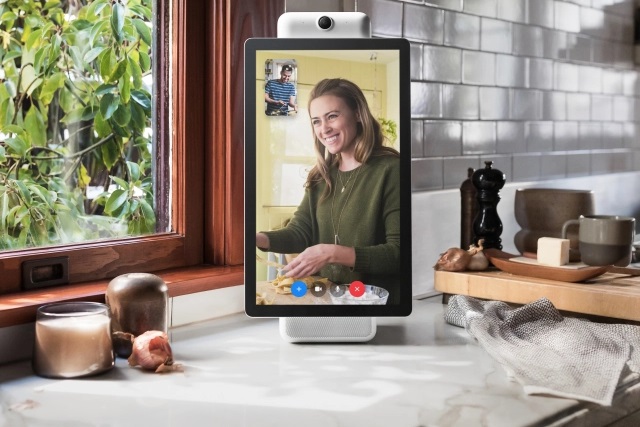 When Facebook unveiled its Portal and Portal+ video calling hardware last week, there were immediate concerns voiced about the privacy implications of the social network's new devices.
Facebook has been insistent that Portal is "private by design", and the company said no data -- such as call logs and app usage information -- would be used to target users with ads. Now the company has changed its mind and says that actually it could be hitting users with targeted ads.
See also:
Facebook got in touch with Recode writer Kurt Wagner to point this out change. While it is hardly surprising that data might be used in this way, it is extremely disappointing to find out it could be the case considering Facebook originally said the exact opposite.
Kurt tweeted and wrote about Facebook's apparent change of heart:
Basically who you call and what apps you use on Portal could influence the ads you see on other FB properties.

Portal won't have ads at launch, but Portal data will still contribute to FB's as machine

— Kurt Wagner (@KurtWagner8) October 16, 2018
In a statement given to Recode, Facebook said:
Portal voice calling is built on the Messenger infrastructure, so when you make a video call on Portal, we collect the same types of information (i.e. usage data such as length of calls, frequency of calls) that we collect on other Messenger-enabled devices. We may use this information to inform the ads we show you across our platforms. Other general usage data, such as aggregate usage of apps, etc., may also feed into the information that we use to serve ads.
That's not to say that the data will be used to target you with ads, but given Facebook's business model, it's hard to imagine that it won't be.
But with trust in Facebook at something of a low following numerous data scandals, for the company to be so vague and indecisive is hardly going to fill users -- or would-be users -- with confidence.