Best Windows 10 apps this week

Three-hundred-and-eight in a series. Welcome to this week's overview of the best apps, games and extensions released for Windows 10 on the Windows Store in the past seven days.
Microsoft is still working on the re-release of Windows 10 version 1809, but more problems have been discovered.
As always, if I've missed an app or game that has been released this week that you believe is particularly good, let me know in the comments below or notify me via email.
Discounts this week
The following list is a selection of the best deals. Make sure you check out the Store for all offers.
Some apps are discounted for more than one week. Only new apps and games are listed below. Check out the previous post in the series for past offers that may still be valid.
New apps and games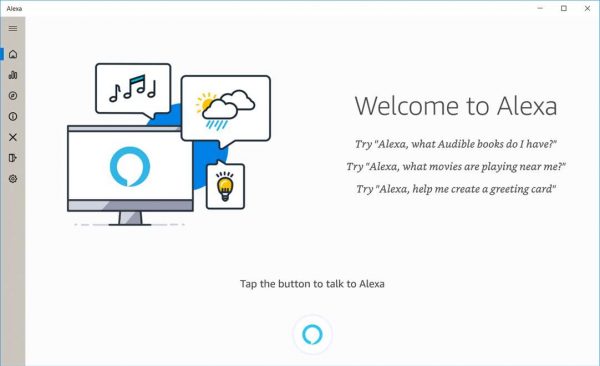 Amazon's official Alexa application for Windows 10 provides users with options to communicate with Alexa using the Windows 10 device.
The app does not require an Echo device to work, something that Cortana's integration of Alexa required.
You need to tap a button in the app to communicate with Alexa; support for voice activation is not available.
The Alexa application is quite basic at this point in time as it lacks options to install skills or set up new Smart Home devices. Users may control already connected devices using it however.
Av1 is an upcoming video codec that all major browsers will support. The AV1 Video Extension adds support for the code to a Windows 10 device so that applications may use it to play back Av1 media.
Microsoft notes that users may experience performance issues when they play AV1 videos on their devices. The company promises to improve the performance in future versions.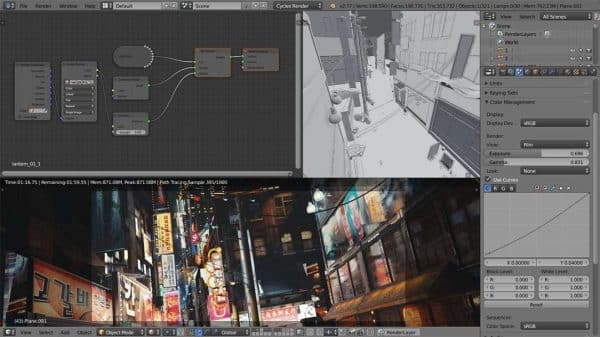 The developers of the 3D creation suite Blender have uploaded an app version of the program to the Windows Store.
The application requires a 64-bit version of Windows 10 and  supports the same set of features as the desktop version of Blender.
The app includes modeling tools, camera & object motion tracking, support for animations, and more.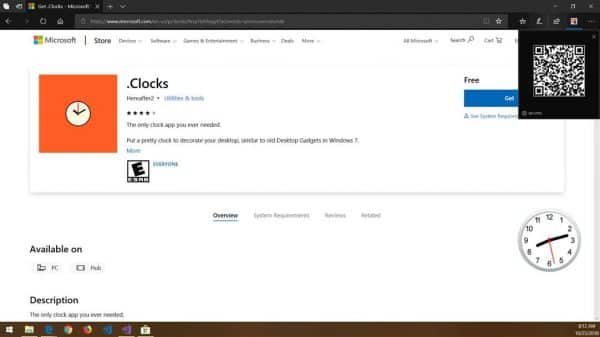 This Microsoft Edge extension adds a QR code to any page you visit in the browser that you may read on mobile devices to continue reading that page on your mobile device.
The extension is mostly useful to users who don't use Microsoft Edge on mobile devices and don't use Share options to share links with apps and services on their smartphones.
Take Webpage Screenshots Entirely -- FireShot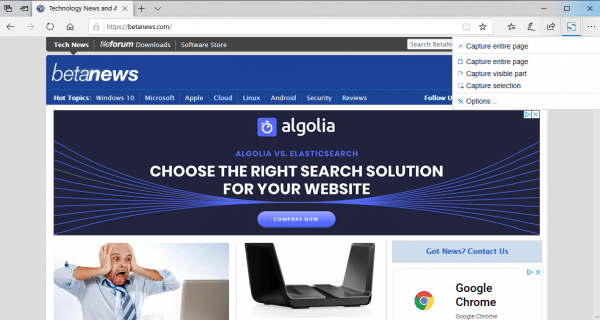 This Microsoft Edge extension adds screen capture functionality to the web browser.
It supports capturing the entire page, the visible part, or a selection.
Screenshots can be saved as PDF, PNG or JPEG images, and all processing and storing happens on the local system.