Microsoft reveals Black Friday 2018 deals on Surface, Xbox One, and more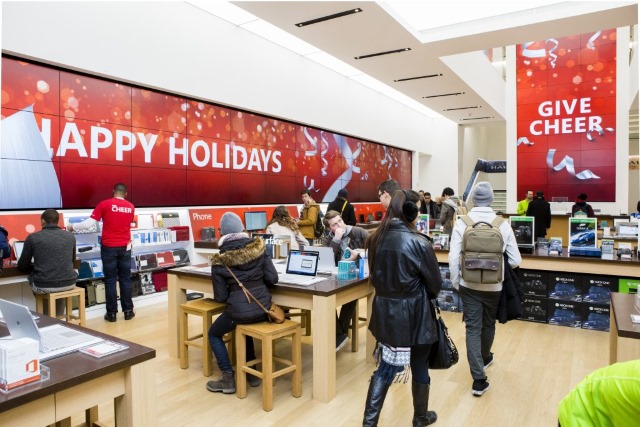 Thanksgiving is coming, which makes me rather happy. I love catching up with family while chowing down on turkey, stuffing, and the like. After the big meal, I like to go through the paper advertisements for stores such as Target, Best Buy, and Kohl's to find the best deals. Then, that night at midnight, I leave the house to score some things I want for Black Friday! In the digital age, this sort of outdated -- I can just as easily shop online, but I cherish the experience. It's fun.
Microsoft has been making quite a mess of things with buggy Windows 10 updates and failing to put USB-C on its latest Surface Laptop 2 computer, but understandably, some of y'all still want/need a Windows PC. If you need a new computer, Xbox, or other tech-related product, Microsoft has finally revealed Black Friday 2018 sales. These are not just deals from Microsoft's own store, but on Windows 10 PCs found at other retailers too.
"When I think back on a lifetime of giving holidays, I don't always remember the exact presents or the pattern of the wrapping paper. What I recall clearly, though, is that smile, that laugh of someone unwrapping the perfect gift. For me -- and from me -- those gifts often had technology at the center, whether it was the latest gaming console I always wanted growing up, the perfect PC for my kids or the sold-out fitness wearable for my wife. Unwrapping a gift of technology always seems to generate a happy dance," says Matt Barlow, Corporate Vice President, Windows and Devices Group.
ALSO READ: New Zealand chooses Google Chromebooks over Microsoft Windows 10 for education
Barlow further says, "For this holiday season and one of my favorite times of year, I'm looking forward to celebrating with my family and loved ones, and to giving more than just gifts. I'm hoping to share new moments of wonder with others and look back on them fondly, years from now. This year Microsoft Store and our partners have some great options to give wonder with Black Friday deals for today's digital lifestyle -- from Xbox One bundles to the Surface family and Windows 10 PCs. Select deals will be available across regions, and pricing and timing may vary."
Microsoft shares the deals below. Please note: The dates of these deals vary, with some launching on Thanksgiving or even earlier. Hell, some deals are even live today!
Will you be taking advantage of any of these sales? Please tell me what you will be buying in the comments below.