Sony PlayStation Store Black Friday deals go live early -- score big discounts on PS4 games!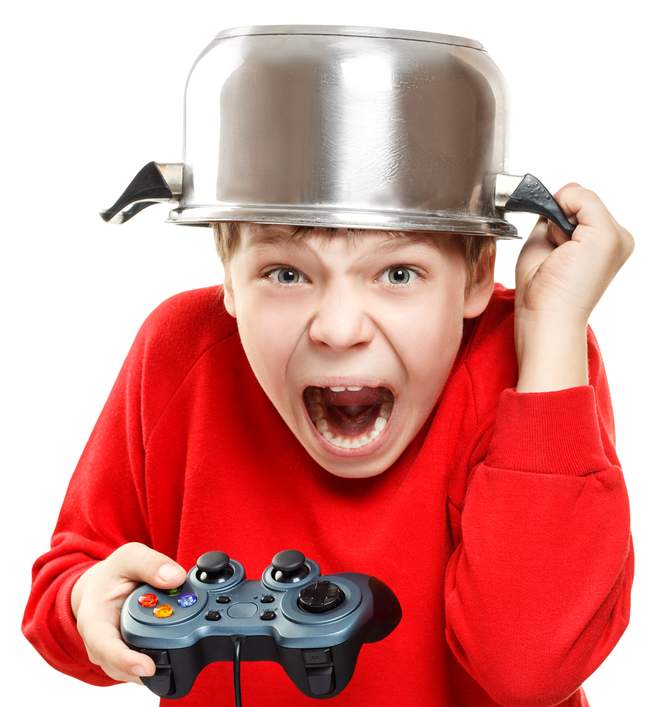 Black Friday is one week away -- I hope you have some disposable income handy. If you need to buy Christmas gifts for friends and family, or you just want to treat yourself, shopping on Black Friday is a great way to save money. The discounts found on the day after Thanksgiving are often quite substantial.
Of course, over time, Black Friday has gone from being a single day to be being, well... whatever a store wants it to be. Hell, some retailers have such sales live right now. Sony is following suit with its PlayStation Store, as tomorrow, an enormous list of PS4 games and DLC will get massive discounts -- a Black Friday sale a week early!
See also:
As you can see from the lengthy list below, there are many high-quality titles from which to choose. While you might expect the discounts to be offered on less popular games, in this case, it is quite the opposite -- you can score some great titles at super low prices. In fact, the discount can be as high as 50 percent on some!
So, which games will you be buying? Please tell me in the comments.
| | | |
| --- | --- | --- |
| Title | $Sale | $Original |
| ASSASSIN'S CREED ORIGINS -- GOLD EDITION | $39.99 | $99.99 |
| ASSASSIN'S CREED ODYSSEY | $40.19 | $59.99 |
| ASSASSIN'S CREED ODYSSEY -- DELUXE EDITION | $53.59 | $79.99 |
| ASSASSIN'S CREED ODYSSEY -- GOLD EDITION | $64.99 | $99.99 |
| ASSASSIN'S CREED ODYSSEY -- ULTIMATE EDITION | $77.99 | $119.99 |
| ASSASSIN'S CREED ORIGINS | $23.99 | $59.99 |
| ASSASSIN'S CREED ORIGINS -- DELUXE EDITION | $27.99 | $69.99 |
| BATMAN: RETURN TO ARKHAM | $4.99 | $19.99 |
| CALL OF DUTY: BLACK OPS 4 | $47.99 | $59.99 |
| CALL OF DUTY: BLACK OPS III -- ZOMBIES DELUXE | $49.99 | $99.99 |
| CALL OF DUTY: BLACK OPS III -- ZOMBIES EDITION | $29.99 | $59.99 |
| CALL OF DUTY BLACK OPS III -- ZOMBIES CHRONICLES | $19.49 | $29.99 |
| CALL OF DUTY: BLACK OPS III -- SEASON PASS | $24.99 | $49.99 |
| CALL OF DUTY: WWII -- DIGITAL DELUXE | $49.99 | $99.99 |
| CALL OF DUTY: WWII -- GOLD EDITION | $29.99 | $59.99 |
| CALL OF DUTY: WWII -- SEASON PASS | $24.99 | $49.99 |
| CRASH BANDICOOT N. SANE TRILOGY | $19.99 | $39.99 |
| CREED: RISE TO GLORY (VR) | $14.99 | $29.99 |
| DESTINY 2: FORSAKEN | $29.99 | $39.99 |
| DESTINY 2: FORSAKEN -- ANNUAL PASS BUNDLE | $59.49 | $69.99 |
| DESTINY 2: FORSAKEN -- COMPLETE COLLECTION | $69.99 | $99.99 |
| DESTINY 2: FORSAKEN -- DELUXE EDITION | $67.99 | $79.99 |
| DESTINY 2: FORSAKEN -- LEGENDARY EDITION | $35.99 | $59.99 |
| DETROIT: BECOME HUMAN | $21.99 | $39.99 |
| DETROIT: BECOME HUMAN -- DIGITAL DELUXE EDITION | $27.49 | $49.99 |
| DIABLO III: ETERNAL COLLECTION | $19.79 | $59.99 |
| DIABLO III: RISE OF THE NECROMANCER | $8.99 | $14.99 |
| DISHONORED 2 -- PREY BUNDLE | $25.99 | $64.99 |
| DISHONORED 2 -- COMPLETE COLLECTION | $31.99 | $79.99 |
| DIVINITY ORIGINAL SIN 2 -- DEFINITIVE EDITION | $41.99 | $59.99 |
| DOOM -- FULL GAME | $14.99 | $19.99 |
| DOOM VFR | $14.99 | $29.99 |
| DRAGON BALL FIGHTERZ | $26.99 | $59.99 |
| DRAGON QUEST XI -- DAY ONE EDITION | $41.99 | $59.99 |
| DYING LIGHT | $13.99 | $19.99 |
| EA SPORTS UFC 3 -- STANDARD EDITION | $17.99 | $59.99 |
| FALLOUT 4 | $14.99 | $29.99 |
| FALLOUT 4 -- GOTY | $23.99 | $59.99 |
| FAR CRY 5 | $26.99 | $59.99 |
| FAR CRY 5 -- DELUXE EDITION | $34.99 | $69.99 |
| FAR CRY 5 -- GOLD EDITION | $40.49 | $89.99 |
| FIFA 19 | $29.99 | $59.99 |
| FIFA 19 CHAMPIONS EDITION | $39.99 | $79.99 |
| FIFA 19 ULTIMATE EDITION | $49.99 | $99.99 |
| FINAL FANTASY XV POCKET EDITION HD | $19.49 | $29.99 |
| FINAL FANTASY XV ROYAL EDITION | $24.99 | $49.99 |
| FIREWALL: ZERO HOUR | $29.99 | $39.99 |
| FIST OF THE NORTH STAR: LOST PARADISE | $39.59 | $59.99 |
| FOR HONOR | $9.99 | $39.99 |
| FOR HONOR MARCHING FIRE EDITION | $29.99 | $59.99 |
| GHOST RECON WILDLANDS ULTIMATE EDITION BUNDLE | $59.99 | $119.99 |
| GHOST RECON Y2 GOLD EDITION | $39.99 | $79.99 |
| GOD OF WAR | $21.99 | $39.99 |
| GRAND THEFT AUTO V | $19.79 | $29.99 |
| GRAND THEFT AUTO V & GREAT WHITE SHARK CASH CARD BUNDLE | $32.99 | $49.99 |
| GRAND THEFT AUTO V: GRAND THEFT AUTO ONLINE MEGALODON SHARK CASH CARD | $84.99 | $99.99 |
| GRAND THEFT AUTO ONLINE WHALE SHARK CASH CARD | $42.49 | $49.99 |
| GRAND THEFT AUTO V: PREMIUM ONLINE EDITION | $32.99 | $59.99 |
| GTA ONLINE: CRIMINAL ENTERPRISE STARTER PACK | $19.49 | $29.99 |
| GTAV: PREMIUM ONLINE EDITION & GREAT WHITE SHARK CARD | $37.39 | $67.99 |
| GTAV: PREMIUM ONLINE EDITION & MEGALODON SHARK CARD | $79.19 | $119.99 |
| GTAV: PREMIUM ONLINE EDITION & WHALE SHARK CARD | $52.79 | $87.99 |
| HOLLOW KNIGHT | $7.49 | $14.99 |
| HORIZON ZERO DAWN COMPLETE EDITION | $14.99 | $19.99 |
| INJUSTICE 2: LEGENDARY EDITION | $17.99 | $59.99 |
| JUST DANCE 2019 | $23.99 | $39.99 |
| KINGDOM COME: DELIVERANCE | $29.99 | $59.99 |
| LEGO DC SUPER-VILLAINS | $29.99 | $59.99 |
| LEGO DC SUPER-VILLAINS DELUXE EDITION | $37.49 | $74.99 |
| LEGO THE INCREDIBLES | $29.99 | $59.99 |
| MADDEN NFL 19 | $29.99 | $59.99 |
| MADDEN NFL 19 – HALL OF FAME EDITION | $31.99 | $79.99 |
| METAL GEAR SURVIVE | $14.99 | $29.99 |
| MIDDLE-EARTH: SHADOW OF WAR | $19.99 | $49.99 |
| MLB THE SHOW 18 | $20.09 | $29.99 |
| MLB THE SHOW 18 STUBS (1000) | $0.49 | $0.99 |
| MLB THE SHOW 18 STUBS (11000) | $4.99 | $9.99 |
| MLB THE SHOW 18 STUBS (150000) | $49.99 | $99.99 |
| MLB THE SHOW 18 STUBS (24000) | $9.99 | $19.99 |
| MLB THE SHOW 18 STUBS (5000) | $2.49 | $4.99 |
| MLB THE SHOW 18 STUBS (67500) | $24.99 | $49.99 |
| MLB THE SHOW 18 ALL STAR EDITION | $26.79 | $39.99 |
| MLB THE SHOW 18 DIGITAL DELUXE EDITION | $46.89 | $69.99 |
| MONSTER HUNTER: WORLD | $24.99 | $49.99 |
| MONSTER HUNTER: WORLD DIGITAL DELUXE EDITION | $29.99 | $59.99 |
| MORTAL KOMBAT XL | $5.99 | $19.99 |
| NARUTO TO BORUTO SHINOBI STRIKER | $35.99 | $59.99 |
| NARUTO TO BORUTO: SHINOBI STRIKER DELUXE EDITION | $53.99 | $89.99 |
| NASCAR HEAT 3 | $19.99 | $49.99 |
| NASCAR HEAT 3 BUNDLE | $31.99 | $79.99 |
| NBA 2K PLAYGROUNDS 2 | $19.49 | $29.99 |
| NBA 2K19 | $29.99 | $59.99 |
| NBA 2K19 -- 20TH ANNIVERSARY EDITION BUNDLE | $49.99 | $99.99 |
| NBA 2K19: 15000 VC PACK | $4.49 | $4.99 |
| NBA 2K19: 200000 VC PACK | $44.99 | $49.99 |
| NBA 2K19: 35000 VC PACK | $8.99 | $9.99 |
| NBA 2K19: 450000 VC PACK | $89.99 | $99.99 |
| NBA 2K19: 75000 VC PACK | $17.99 | $19.99 |
| NBA LIVE 19: THE ONE EDITION | $19.99 | $39.99 |
| NHL 19 99 EDITION | $39.99 | $79.99 |
| NHL 19 STANDARD EDITION | $29.99 | $59.99 |
| NIER: AUTOMATA | $29.99 | $59.99 |
| NIER: AUTOMATA 3C3C1D119440927 | $6.99 | $13.99 |
| NIOH -- THE COMPLETE EDITION | $22.49 | $49.99 |
| NIOH LIVE | $15.99 | $39.99 |
| OVERWATCH LEGENDARY EDITION | $19.79 | $59.99 |
| PERSONA 5 | $19.99 | $49.99 |
| PREY | $17.99 | $29.99 |
| PREY -- DIGITAL DELUXE EDITION | $19.99 | $39.99 |
| PRO EVOLUTION SOCCER 2019 DAVID BECKHAM EDITION | $34.99 | $69.99 |
| PRO EVOLUTION SOCCER 2019 LEGENDARY EDITION | $39.99 | $79.99 |
| PRO EVOLUTION SOCCER 2019 STANDARD EDITION | $29.99 | $59.99 |
| RED DEAD REDEMPTION 2 SPECIAL EDITION BUNDLE | $69.59 | $79.99 |
| RED DEAD REDEMPTION 2 ULTIMATE EDITION BUNDLE | $89.99 | $99.99 |
| ROCKET LEAGUE | $9.99 | $19.99 |
| ROCKET LEAGUE -- GAME OF THE YEAR EDITION | $12.49 | $24.99 |
| SCRIBBLENAUTS: SHOWDOWN | $19.99 | $39.99 |
| SHADOW OF THE TOMB RAIDER | $29.99 | $59.99 |
| SHADOW OF THE TOMB RAIDER -- CROFT EDITION | $44.99 | $89.99 |
| SHADOW OF THE TOMB RAIDER -- DELUXE EDITION | $34.99 | $69.99 |
| SHADOW OF THE TOMB RAIDER -- SEASON PASS | $20.09 | $29.99 |
| SOUTH PARK: THE FRACTURED BUT WHOLE | $14.99 | $59.99 |
| SOUTH PARK: THE FRACTURED BUT WHOLE GOLD EDITION | $22.49 | $89.99 |
| STAR TREK BRIDGE CREW + TNG DLC BUNDLE | $27.49 | $54.99 |
| STAR TREK: BRIDGE CREW (VR) | $11.99 | $39.99 |
| STAR WARS BATTLEFRONT II | $9.89 | $29.99 |
| STARLINK: BATTLE FOR ATLAS -- COLLECTION 1 PACK | $50.99 | $59.99 |
| STARLINK: BATTLE FOR ATLAS -- DIGITAL EDITION | $44.99 | $59.99 |
| STARLINK: BATTLE FOR ATLAS DELUXE EDITION | $59.99 | $79.99 |
| STRANGE BRIGADE | $29.99 | $49.99 |
| STRANGE BRIGADE DELUXE EDITION | $47.99 | $79.99 |
| SUPER BOMBERMAN R | $19.99 | $39.99 |
| THE CREW 2 | $23.99 | $59.99 |
| THE CREW 2 GOLD EDITION | $49.99 | $99.99 |
| THE CREW 2 MOTORSPORTS DELUXE EDITION | $27.99 | $69.99 |
| THE ELDER SCROLLS ONLINE COLLECTION | $39.99 | $79.99 |
| THE ELDER SCROLLS ONLINE SUMMERSET | $14.79 | $39.99 |
| THE ELDER SCROLLS ONLINE SUMMERSET COLLECTOR'S ED. UPGRADE | $14.79 | $39.99 |
| THE ELDER SCROLLS ONLINE SUMMERSET COLLECTOR'S EDITION | $22.19 | $59.99 |
| THE ELDER SCROLLS ONLINE SUMMERSET UPGRADE | $11.09 | $29.99 |
| THE ELDER SCROLLS V: SKYRIM SPECIAL EDITION | $19.99 | $39.99 |
| THE ELDER SCROLLS V: SKYRIM VR | $29.99 | $59.99 |
| THE ELDER SCROLLS ONLINE | $9.99 | $19.99 |
| THE EVIL WITHIN 2 | $19.79 | $59.99 |
| THE GOLF CLUB 2019 FEATURING PGA TOUR | $29.99 | $49.99 |
| THE JACKBOX PARTY PACK 5 | $19.49 | $29.99 |
| THE JACKBOX PARTY QUADPACK | $37.49 | $74.99 |
| THE LAST OF US REMASTERED | $5.99 | $19.99 |
| THE SIMS 4 | $15.99 | $39.99 |
| THE SIMS 4 DELUXE PARTY EDITION | $19.99 | $49.99 |
| TOM CLANCY'S RAINBOW SIX SIEGE | $14.99 | $49.99 |
| TOM CLANCY'S RAINBOW SIX SIEGE ADVANCED EDITION | $17.99 | $59.99 |
| TOM CLANCY'S RAINBOW SIX SIEGE COMPLETE EDITION | $38.99 | $129.99 |
| TOM CLANCY'S RAINBOW SIX SIEGE GOLD EDITION | $26.99 | $89.99 |
| TOM CLANCY'S GHOST RECON WILDLANDS STANDARD EDITION | $19.99 | $49.99 |
| TOM CLANCY'S THE DIVISION | $9.99 | $49.99 |
| TOM CLANCY'S THE DIVISION GOLD EDITION | $17.99 | $89.99 |
| TORN | $20.99 | $29.99 |
| TRACK LAB | $11.99 | $19.99 |
| TRANSFERENCE | $14.99 | $24.99 |
| UFC 3 CHAMPION EDITION | $19.99 | $79.99 |
| UNEARTHING MARS 2 (VR) | $9.99 | $19.99 |
| VALKYRIA CHRONICLES 4 | $29.99 | $59.99 |
| WATCH DOGS 2 | $17.99 | $59.99 |
| WATCH DOGS 2 -- DELUXE EDITION | $20.99 | $69.99 |
| WATCH DOGS 2 -- GOLD EDITION | $29.99 | $99.99 |
| WE HAPPY FEW | $40.19 | $59.99 |
| WE HAPPY FEW DIGITAL DELUXE EDITION | $59.99 | $79.99 |
| WOLFENSTEIN II DELUXE BUNDLE | $26.39 | $79.99 |
| WOLFENSTEIN II: THE NEW COLOSSUS | $19.79 | $59.99 |
| WWE 2K19 | $29.99 | $59.99 |
| WWE 2K19 DIGITAL DELUXE EDITION | $44.99 | $89.99 |
| YAKUZA KIWAMI 2 | $34.99 | $49.99 |
| ZONE OF THE ENDERS THE 2ND RUNNER: MARS (VR) | $20.09 | $29.99 |
Image Credit: BonD80/ Shutterstock