Sony announces the full PlayStation Classic game list, and it is insanely impressive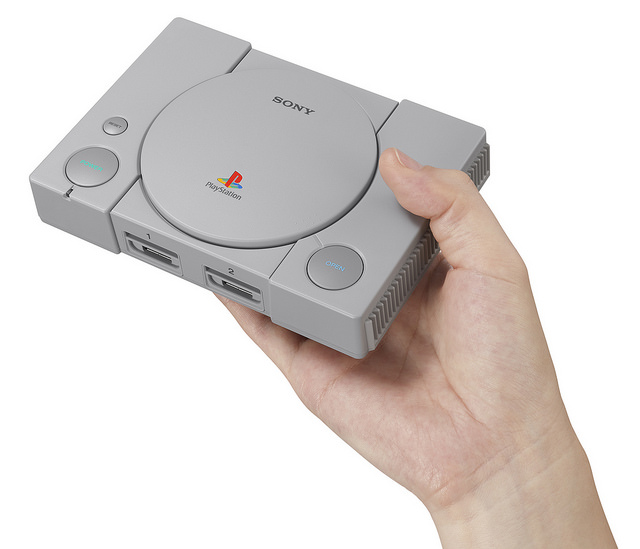 When Nintendo experienced huge success with its NES Classic Edition, many people in the video game industry were caught off guard. It shouldn't have been a surprise, however, as nostalgia sells. People simply love reliving their youth. We are all guilty of fondly remembering the commercialism of our childhood, and putting certain things -- like a video game console -- on a pedestal.
Sony was wise to follow Nintendo's lead with the upcoming mini PlayStation Classic, as many consumers that had the console as children are now adults with disposable income. Unfortunately, Sony did not share the full list of pre-loaded games, only revealing a fraction of the 20 promised titles. Today this changes, as the PlayStation-maker reveals the full list. And quite frankly, the list looks incredible.
"For all of us at PlayStation, it was so exciting to see the positive response from the community to last month's PlayStation Classic announcement. Today we are happy to reveal the entire lineup of the 20 games that come pre-loaded on the console when it launches in the U.S. and Canada on December 3," says Mary Yee Vice President, Marketing, Sony Interactive Entertainment.
Below is the full list of game titles.
Battle Arena Toshinden
Cool Boarders 2
Destruction Derby
Final Fantasy VII
Grand Theft Auto
Intelligent Qube
Jumping Flash
Metal Gear Solid
Mr Driller
Oddworld: Abe's Oddysee
Rayman
Resident Evil Director's Cut
Revelations: Persona
Ridge Racer Type 4
Super Puzzle Fighter II Turbo
Syphon Filter
Tekken 3
Tom Clancy's Rainbow Six
Twisted Metal
Wild Arms
Shockingly, these are all top-level games -- there is no filler in the bunch. Games such as Twisted Metal, Rayman, and Metal Gear Solid are bonafide classics. At first I thought $99 was a bit too much to ask for a retro gaming machine, but after seeing the list of games, it looks like a bargain -- especially with two controllers included. I expect this to be one of the hottest gifts this holiday season, and rightfully so.
What do you think of the list? Please tell me in the comments below.