Surface Pro 6 beats iPad Pro in bend test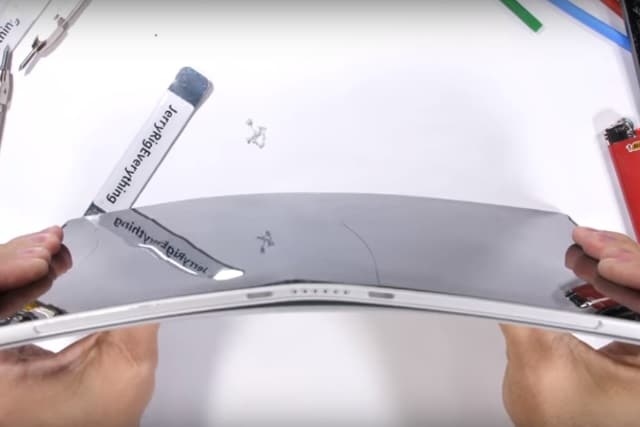 Last week, Apple's latest iPad Pro was put through its paces by JerryRigEverything. We're not talking benchmarks of speed here, we're talking durability tests -- the iPad Pro was scratched, burned and bent to see what sort of punishment it could take.
In short, Apple's tablet was found to be extremely bendy. Actually, scratch that… it basically folded like a wet tissue. Now JerryRigEverything has turned its attention to the Surface Pro 6, finding that it is far more durable and able to withstand a bend test much more impressively.
See also:
If you missed the original video in which Zack Nelson from JerryRigEverything tested the iPad Pro, you can check it out here. While it's interesting to see the various beatings rained down on the tablet, jump forward to 6 minutes 20 seconds to see how easily it bends.
But how about the Surface Pro 6?
As you will know from the headline and introduction to this article, it fared far better than the iPad Pro. Nelson points out that Microsoft's tablet does not "have any flaws built into its weakest point" -- the iPad Pro has a poorly placed microphone and charging port smack in the middle of both of its longest edges -- but concedes that being 40 percent heavier means there is more structure to add strength.
Jump to 5 minutes 20 in the video below to see the Surface Pro 6 bend test if you don't want to watch the whole thing:
While it's fair to say that both the iPad Pro and Surface Pro 6 were exposed to more extreme conditions than they would normally encounter on a day-to-day basis, it's clear that the Microsoft tablet came out of things far better. The beaten and battered Surface Pro 6 may not have been particularly aesthetically pleasing after it had been attacked, but at least it was still functioning!