Samsung unveils extremely affordable 860 QVO 4-bit MLC SATA SSD with big capacity options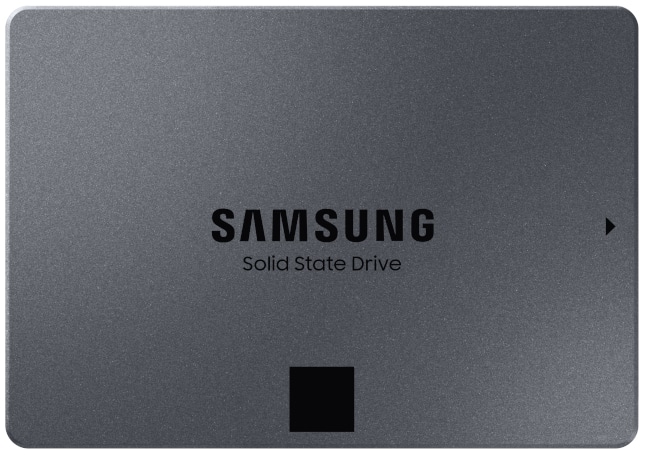 One of the biggest knocks against solid state drives, is their capacities are typically much lower than those of mechanical hard drives at the same price points. With that said, this really only matters if you truly need a lot of local storage space. For some, performance is the most important aspect, especially thanks to the cloud.
These days, however, solid state drives are becoming more affordable and gaining higher capacities all the time. Today, Samsung unveils an affordable drive that doesn't compromise on speed or capacity. The "860 QVO," as it is called, uses 4-bit multi-level cell (MLC) NAND and starts at 1TB capacity. Yes, the base model is 1TB -- how crazy is that? You can also opt for 2TB or 4TB if you need. Speeds are exactly what you'd expect from a SATA drive -- slower than NVMe, of course, but more than fast enough for most people.
"Mainstream PC users handling large multi-media content often need to upgrade their PC's storage to improve everyday computing experience. Based on the commonly used SATA interface and 2.5-inch form factor, the 860 QVO fits perfectly in most standard laptops or desktops. Also, by offering both high capacity and performance in a single, affordable drive, the 860 QVO eliminates the need to use a combination of an SSD and an HDD for booting and storage," says Samsung.
ALSO READ: Linux on DeX Beta can turn your Samsung Galaxy smartphone or tablet into an Ubuntu desktop
The famed company further says, "Featuring sequential read and write speeds of up to 550 megabytes per second (MB/s) and 520 MB/s, respectively, the 860 QVO achieves the same level of performance as today's 3-bit MLC SSD, thanks to Samsung's latest 4-bit V-NAND and the proven MJX controller. The drive is also integrated with Intelligent TurboWrite technology, which helps to accelerate speeds while maintaining high performance for longer periods of time."
Samsung shares the following specifications.
Category
Samsung 860 QVO
Interface
SATA 6 Gbps
Form Factor
2.5-inch
Storage Memory
Samsung V-NAND 4-bit MLC
Controller
Samsung MJX Controller
DRAM
4GB LPDDR4 for 4TB

2GB LPDDR4 for 2TB

1GB LPDDR4 for 1TB

Capacity
4TB, 2TB, 1TB
Sequential Read/Write Speed
Up to 550/520 MB/s
Random Read/Write Speed
Up to 97K/89K IOPS
Management Software
Magician Software for SSD management
Total Bytes Written
1,440TB (4TB)

720TB (2TB)

360TB (1TB)

Warranty
Three (3) Year Limited Warranty
The Samsung 860 QVO SSD will be available for purchase next month -- starting on December 16. Even if you already have a very fast NVMe boot drive, the 860 QVO is worth considering as a secondary storage device. Pricing starts at just $149.99 for the 1TB variant and goes up from there.