Linux on DeX Beta can turn your Samsung Galaxy smartphone or tablet into an Ubuntu desktop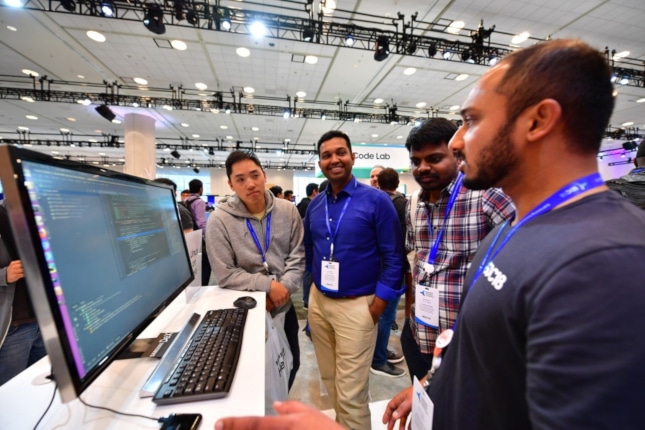 As Microsoft continues to sully the reputation of Windows 10 with buggy releases and other failures, Linux continues to be a great alternative. Slowly but steadily, consumers are starting to realize Windows isn't necessary anymore. Hell, if Microsoft no longer cares about quality, and is satisfied to release deficient operating system updates, why does it deserve our money and attention?
Linux is great because operating systems based on it can adapt to various hardware configurations -- from meager low-powered computers to hardcore gaming PCs. Android phones are Linux-based, so it should not be surprising that Samsung is keen on transforming some of its Galaxy phones and tablets into makeshift Ubuntu desktops with the use of hardware docks and its DeX software. Called "Linux on Dex," it was announced last year (as "Linux on Galaxy"), but you can now finally sign up to beta test it.
ALSO READ: Snaps for Linux are a massive success
"When it was first demoed at last year's Samsung Developer Conference in San Francisco, Linux on DeX generated significant buzz within the developer community by presenting a simple and convenient way to use Samsung DeX to build apps within a Linux development environment. The combination of Samsung DeX and the Linux on DeX app adds new levels of flexibility to developers' work by allowing them to connect their Galaxy device to a monitor using just an HDMI adapter, and instantly enjoy a fuller computing experience when on the go," says Samsung.
ALSO READ: Ubuntu Linux 18.10 Cosmic Cuttlefish is finally available for download!
The Galaxy-maker further explains, "Linux on DeX frees developers from their desks by allowing them to access a PC-like Linux development environment anytime, anywhere. The app enables them to work on both Android and Ubuntu-based Linux distributions. Samsung provides a modified version of Ubuntu for Linux on DeX users, and has been working closely with Canonical, the company behind Ubuntu, to provide the best experience."
Samsung Developer Conference 2018 attendee Ericka Jackson offered the following statement.
I play around with a lot of microcontrollers like Arduino and Raspberry Pi, so being able to have Linux on a more portable platform will be a lot of fun, because then I can take it and access Linux environment outside of my own network. It was really impressive. I'm looking forward to playing with it.
If you are a developer or Linux enthusiast that wants to test the Beta, you can sign up here. Please note: The page/site seems to be experiencing difficulties, so if you can't access it or get an error, simply try again later.