Google offers huge discounts on YouTube Music Premium and YouTube Premium for college students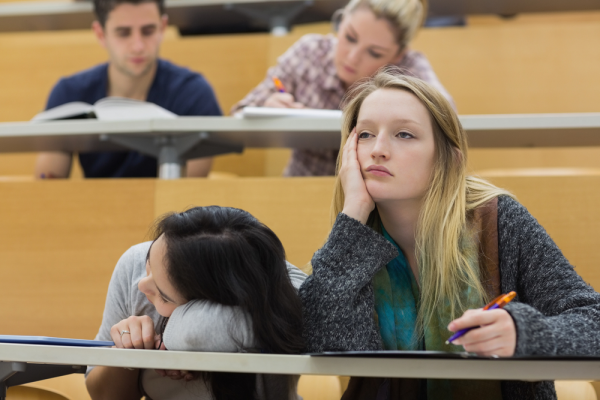 When you are a college student in the USA, money is usually very tight -- unless you come from a wealthy family. Sadly, education and housing costs are astronomical these days, often making the stereotype of eating lots of Ramen soup a reality. Finding money for entertainment can be extremely difficult, but hey, at least YouTube is free (thanks to ads)!
Google offers two premium YouTube services -- YouTube Music Premium and YouTube Premium -- which unfortunately cost money. The former costs $9.99, while the latter is $11.99. This puts it out of reach of many university students. Today, however, the search  giant is giving these learners a massive discount on the services.
ALSO READ: New Zealand chooses Google Chromebooks over Microsoft Windows 10 for education
"Earlier this year, we introduced the new YouTube Music and YouTube Premium subscription plans to help users get more from their YouTube experience. YouTube Music is a new music streaming service with official albums, playlists and singles, as well as a vast catalog of music videos, remixes, live performances, covers and more -- all with ad-free, background and offline access. YouTube Premium extends that ad-free experience across all of YouTube, and includes access to YouTube Originals," says Google.
ALSO READ: Google Play Movies and TV gets improved 4K video support
The search giant further says, "Today, we're introducing new student plans for YouTube Music and YouTube Premium, giving eligible university and college students discounted access to a world of music, original series and movies -- all ad-free and at a wallet-friendly price. Looking for some classical music to concentrate while studying for finals or a crowd-pleaser playlist for that end-of-semester party? Need a great binge-worthy series for winter break like Cobra Kai or Origin? Could you use a physics boost from astrophysicist and former MIT professor Walter Lewin? We've got you covered!"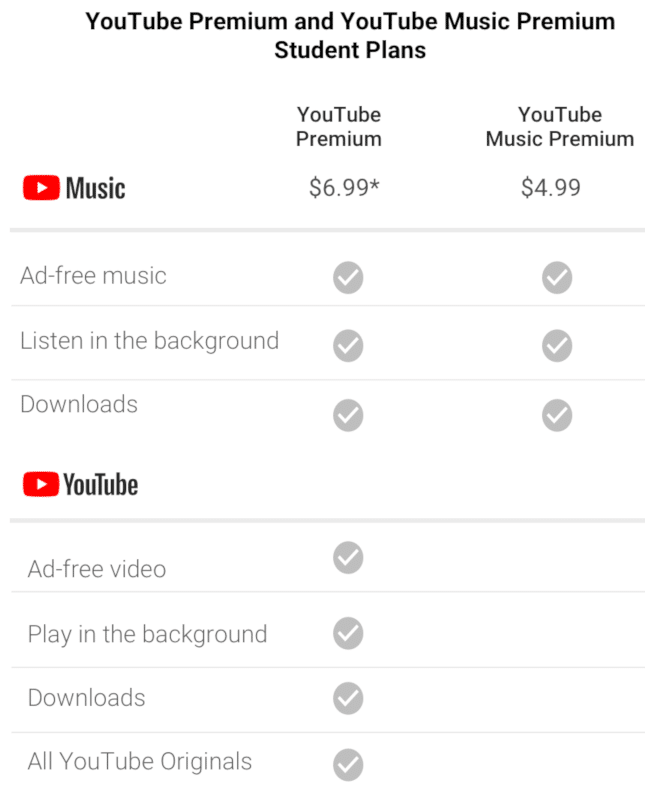 As you can see above, the discounts are significant, but there is actually a way for students to get an even larger reduction on Premium. By signing up before the end of January 2019, you will get it for a dollar less per month -- just $5.99. Nice!
To take advantage of this offer, simply use the below links.
Image Credit: wavebreakmedia / Shutterstock