Google Play 'Best of 2018' revealed: YouTube TV, PUBG, Black Panther, PAW Patrol, and more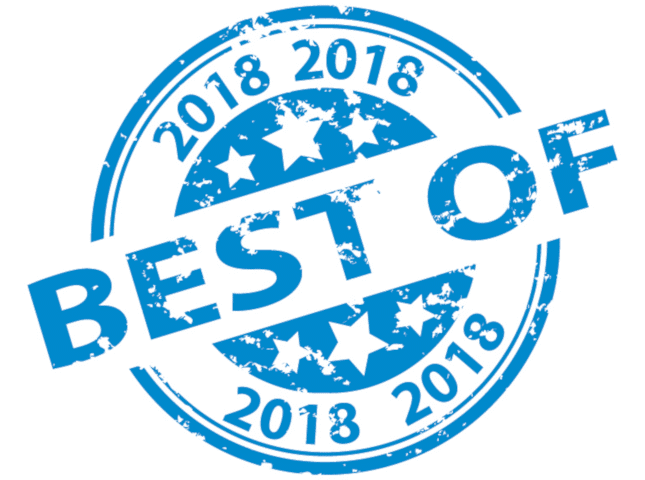 As 2018 comes to a close, many people start reflecting on the year. While there were many bad things occurring, such as the California wildfires and the murder of Jamal Khashoggi, it is important to remember many good things happen too -- they just don't often make the news. Hell, I am sure no person had a perfect 2018 -- everyone encounters peaks and valleys -- so hopefully you had more of the former than the latter.
Media is a great way to distract us from the daily pitfalls of life. Things such as apps, games, music, and movies can help us to forget our troubles. The Google Play Store offers all these things and more, and today, Google reveals the best of 2018.
ALSO READ: Google offers huge discounts on YouTube Music Premium and YouTube Premium for college students
"As 2018 comes to a close, Google Play is sharing the year's top content across apps, games, movies, TV and books. Whether you were watching 'Black Panther' wishing Wakanda was a real place, or imagining what you'd do if you were thrown into 'Jumanji: Welcome to the Jungle,' 2018 has been filled with nonstop entertainment," says Kara Bailey, Global Merchandising Director, Google Play.
ALSO READ: Google Translate on the web gets improved looks and functionality
Bailey further says, "For the first time ever, we've added a new 'Fan Favorite' category, giving you the chance to vote for your favorite game, app and movie of the year. And the votes are in! Thanks to you, 'PUBG MOBILE,' 'YouTube TV' and 'Avengers: Infinity War' have been crowned as the first-ever Fan Favorites in the U.S."
Google shares the full "best of" list below. I am quite happy to see YouTube TV as a "fan favorite" -- I absolutely adore both the service and the associated app. I've yet to see any of the movies on the list, although they are mostly superhero related, and I am not a huge fan of men in tights. Deadpool rules though, so I hope to see the sequel eventually.
Fan Favorites of 2018
Game: PUBG MOBILE
App: YouTube TV
Movie: Avengers: Infinity War
Best App of 2018
Drops: Learn 31 new languages
Best Game of 2018
Top five movies of 2018
Black Panther
Avengers: Infinity War
Thor: Ragnarok
Jumanji: Welcome to the Jungle
Deadpool 2
Top five TV shows of 2018
The Walking Dead
Riverdale
The Big Bang Theory
The Flash
PAW Patrol
Top five ebooks of 2018
Fire and Fury by Michael Wolff
The Outsider by Stephen King
Fear by Bob Woodward
12 Rules for Life by Jordan B. Peterson
Girl, Wash Your Face by Rachel Hollis
Top five audiobooks of 2018
12 Rules for Life by Jordan B. Peterson
Girl, Wash Your Face by Rachel Hollis
Fear by Bob Woodward
Becoming by Michelle Obama
The Outsider by Stephen King
Did any of your favorite apps or games make the list? If no, please tell me what should have been listed in the comments below.
Image Credit: FotoIdee/Shutterstock