The OnePlus 6T McLaren Edition is just getting silly with 10GB RAM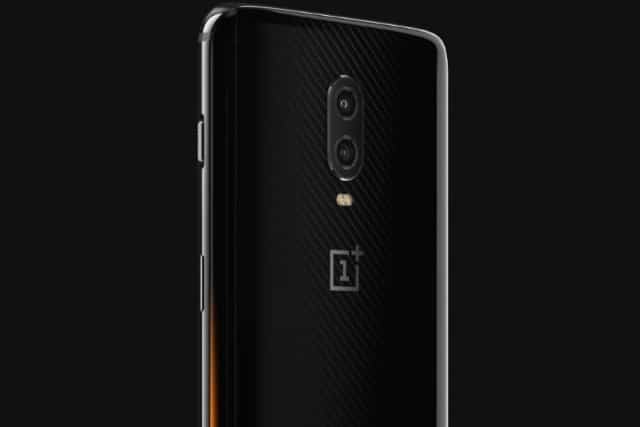 Over the last few years, OnePlus has jumped from being a weird indie outsider to being something of a household name. Its twice-yearly smartphone releases are always eagerly awaited, and there have been a handful of special editions thrown in for good measure.
The latest of these is the OnePlus 6T McLaren Edition, and it is the epitome of going over the top. Packing a rather excessive-seeming 10GB of RAM, the latest addition to the OnePlus stable rocks not only a headline-grabbing amount of memory (which is probably the point), but also the incredibly fast Warp Charge 30 charging system… and a $699 price tag.
See also:
As with previous special edition OnePlus handsets, this is largely about a partnership with another company in the name of mutual promotion. Car-maker McLaren has lent its name and logo to this new phone giving OnePlus the chance to say that the handset's "expert craftsmanship" is "inspired by McLaren". OnePlus points out that McLaren was the first to use carbon fiber in Formula 1, but rather than cladding the phone in carbon fiber, the company says that "this iconic material has inspired the pattern found at the heart of the OnePlus 6T McLaren Edition's back cover".
There is no getting away from the fact that this is a handset packing no less than 10GB of RAM. Many will consider this overkill, but OnePlus insists that it means "faster performance" and will enable you to "multitask to your heart's content". Aside from bumping up the RAM and increasing storage to 256GB, the specs are the same as the normal OnePlus 6T.
A key feature of the phone is Warp Charge 30. This fast-charging system means you can charge the battery to 50 percent (which OnePlus believes is enough for a day's usage) in just 20 minutes.
In addition to the new look of the handset itself, the McLaren Edition also features a customized software experience that includes exclusive animations and themes -- but is this really enough to push those sitting on the fence into making a purchase?
The OnePlus 6T McLaren Edition goes on sale for $699 on December 13, at 10:00 AM EST. You can find out more about the phone over on the OnePlus website.