Locate and remove hidden Windows 10 apps using O&O AppBuster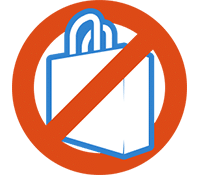 If you use a laptop with a small SSD, you'll want to make sure you can reclaim as much hard drive space as possible. Many of the default apps Microsoft installs with Windows 10 can take up more space than you might realise and, better still, most can be removed simply and easily.
Take the Skype app, as an example. This app is now installed by default as Microsoft is keen to encourage us to use their technology. Problem is, it takes up nearly 0.5GB of your SSD, for an app you may never consider using.
O&O AppBuster is a new Windows 10 tool from the development team that brought you the rather excellent ShutUp10.
AppBuster is a free portable app which will scan your drive and find every installed app, software application, system and even hidden apps. You can quickly check the drive space the apps utilise, their version number and location. You can view the list of apps grouped by their status, whether they are installed or by storage space.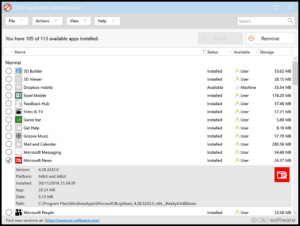 Once you've scanned your drive, the next steps are to remove the unnecessary apps. At this stage, O&O would recommend you create a restore point, which you can perform from within AppBuster. You might be surprised how many 'hidden' Windows 10 apps are on your system, including an Xbox Game Bar and Microsoft Play.
Sadly AppBuster also displays a long list of System and Framework apps, which cannot be removed. These include Edge, Windows Security and Email.
If you remove an app and wish you hadn't or, would like to have the app back on your system at a later date, AppBuster will display removed apps and enable a swift re-install.
At the moment, O&O AppBuster is a relatively simple application. Some of the basic features can be achieved using Add/Remove Programs. However, it's ability to show and remove hidden apps and even re-install accidentally uninstalled apps, make the portable app worthy of your toolkit.
Download O&O AppBuster.