SD Association unveils microSD Express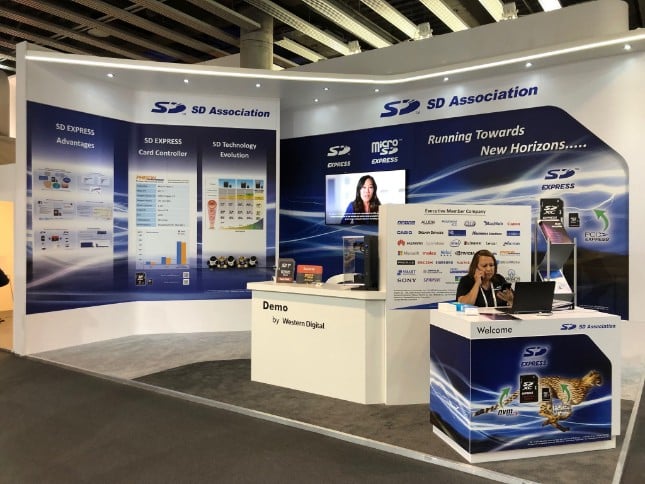 microSD cards still blow my mind. It remains amazing to me that so much storage can be offered on a card smaller than a postage stamp. They come in very handy for devices like smartphones, tablets, and drones, to name a few.
The SD Association is continuing to push the envelope, however, making these diminutive cards even better. No, the cards are not getting physically smaller -- thank goodness. Actually, they are getting faster. Joining the existing SD Express, the micro cards are also getting the speedy "Express" treatment. Yes, microSD Express cards are on the way.
"Like SD Express, microSD Express uses the PCIe interface delivering a 985 megabytes per second (MB/s) maximum data transfer rate and the NVMe upper layer protocol enables advanced memory access mechanism, enabling a new world of opportunities for mobile devices. microSD Express cards defined in the SD 7.1 specification will be offered in a variety of capacities such as microSDHC Express, microSDXC Express and microSDUC Express," says SD Association.
ALSO READ: Sony SF-G TOUGH SD card is extremely rugged and world's fastest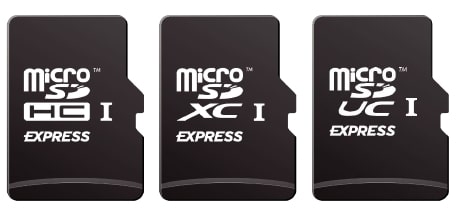 The association further says, "microSD Express uses the well-known PCIe 3.1 and NVMe v1.3 specifications defined by PCI-SIG and NVM Express, respectively, on the second row of pins. PCIe 3.1 includes the low power sub-states (L1.1, L1.2) enabling low power implementations of SD Express for the mobile market. In addition, SD Express cards with significantly higher speed data transfer rates are expected to consume less energy than traditional microSD memory cards while keeping the same maximum consumed power. The cards provide system developers new options offered by PCIe and NVMe capabilities, such as Bus Mastering, Multi Queue (without locking mechanism) and Host Memory Buffer."
Amber Huffman, NVM Express Inc. president offers the following statement.
NVMe is the industry-recognized performance SSD interface from the client to the data center to mobile, shipping in millions of units. By SDA adopting NVMe technology into the new microSD Express cards, users can experience lower latency and increasingly fast transfer speeds across various applications.
Can you buy one of these super-fast microSD Express cards today? No. It will be a fairly long while before they are mainstream or affordable. They also require compatible hardware -- don't expect that performance from your existing devices. If you are interested in learning more about the new interface while you wait for the cards to hit the market, you can read this informative white paper here.