Amazon's new eero mesh Wi-Fi system collects your data and you shouldn't buy it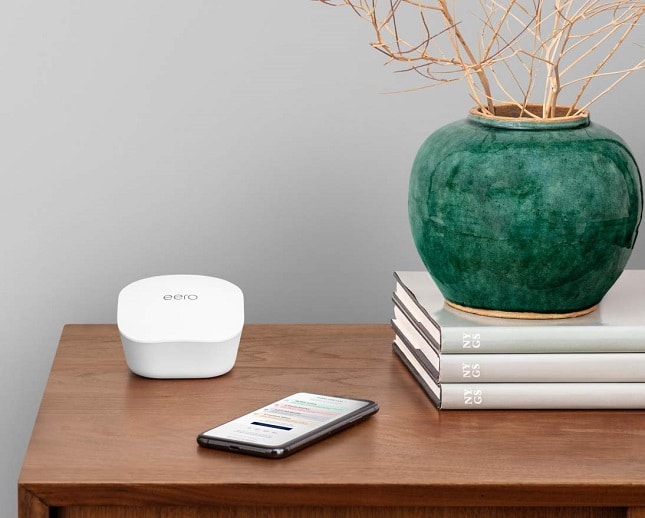 Earlier today, Amazon unveiled a bunch of new Echo devices. As a hardcore Alexa user, I am sort of excited about this new hardware, but at the same time, my house already has enough of them -- I am not at all in the market for more.
In addition to Alexa-focused hardware, Amazon today also launches a new eero mesh Wi-Fi system. In case you forgot, yes, Amazon owns eero now. While this new mesh Wi-Fi system looks fine enough for the average consumer, it is quite underwhelming. Its speeds are hardly top of the line, and there is no WiFi 6 (802.11ax) to be found. For the most part, these 802.11ac access points are fairly basic, but I do like that each has two gigabit Ethernet ports. The cute devices are powered by USB-C as well, which I also appreciate.
"A three-pack of the all-new eero should cover up to 5,000 square feet, but you can also choose to mix and match with eero Pro and eero Beacon to create a custom system that's just right for your unique home. Whichever combination you choose, all of your eero devices use TrueMesh technology to intelligently route traffic to avoid the trifecta of WiFi frustrations: congestion, buffering, and drop-offs. Enable the eero Alexa skill to pause WiFi for specific profiles when screen time is over, you want the family to gather for dinner, or to find connected devices like phones—all with just your voice," says Amazon.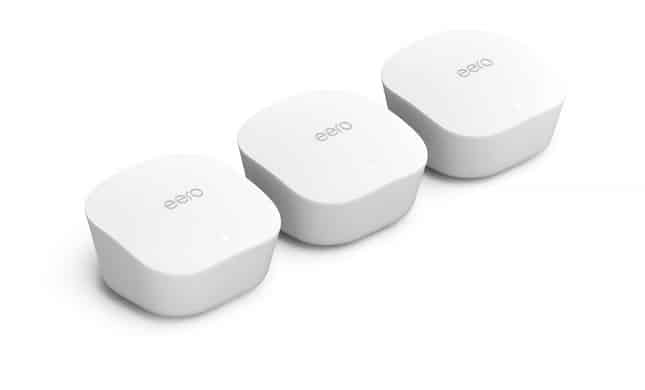 The online bookseller further says, "eero's network security is constantly working in the background to keep your system safe and secure. Traditional routers require you to proactively search for, download, and install security updates. With eero, automatic software updates provide the latest security patches, bug fixes, and feature upgrades without you lifting a finger. For additional peace of mind, customers in the US can choose to add eero Secure or eero Secure+ to safeguard the devices that connect to their networks. eero Secure provides an added layer of security at home while eero Secure+ offers additional security whether you're at home or on-the-go."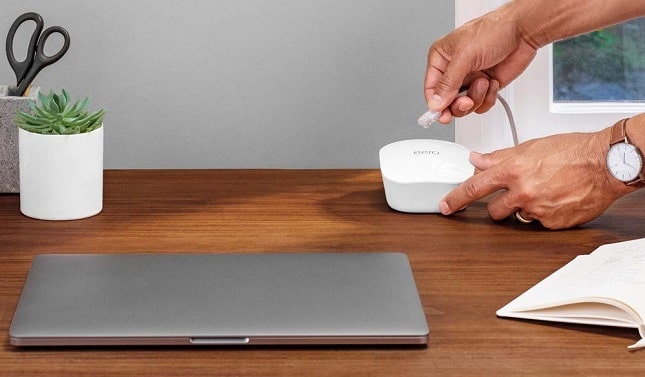 Amazon shares specifications below.
| | |
| --- | --- |
| WiFi coverage | Covers up to 1,500 sq. ft. |
| Type | Router (connects to modem as primary router) |
| Wireless network speed | Best for internet speeds up to 550 Mbps |
| WiFi connectivity | Dual-band WiFi radios, simultaneous 2.4 GHz and 5 GHz, 2x2 MU-MIMO, beamforming, IEEE 802.11a/b/g/n/ac |
| Wired connectivity | 2 auto-sensing Gigabit ports for WAN and/or LAN connectivity |
| Smart home connectivity | Works with Alexa, Amazon WiFi simple setup, Bluetooth LE 5.0 |
| | |
| --- | --- |
| Processor, memory and storage | 700 MHz quad-core processor, 512MB RAM, 4GB flash storage |
| Security and network services | WPA2 encryption, Family Profiles, DHCP, IPV6, NAT, VPN Passthrough, UPnP, Static IP and Port Forwarding |
| Required for setup | Supported iOS or Android device, Internet service (with cable or DSL modem, if required). |
| Environmental requirements | Operating: 0˚C-35˚C, Storage: -25˚C-60˚C, Relative humidity operating: 20%-90% non-condensing, Operating altitude: <3000 m |
| Dimensions | 98 mm x 98 mm x 60 mm |
| Warranty and Support | 1-year limited warranty. Customer support is available 7 days a week. |

If you are interested in buying Amazon's new eero mesh WiFi system, you can order it here now for $99. If you live in a small house or apartment, you can buy just one to use as a regular router, but I wouldn't suggest that. Instead, if you don't need mesh, I would recommend the excellent TP-Link AC1750 Smart WiFi Router seen here. It currently sells for just $57.99.
If you want a true multi-access-point mesh networking system, the three-pack of eero devices can be had here for $249. I am sorry to say, I don't recommend it either. You can get the superior TP-Link Deco M5 from Amazon here for just $159.99. Ultimately, I just don't know why anyone would buy this new eero system from Amazon -- you can do much better for less money. Why do these exist?
Oh, and as icing on the cake, the company admits to collecting your information! It explains, "Amazon Customer trust is our number one priority. We collect minimal network diagnostic information that is used only to improve the performance, stability, and reliability of our products and services, and to provide world-class customer support." Yeah... pass.