Amazon announces eight new Echo devices -- and lends Samuel L. Jackson's voice to Alexa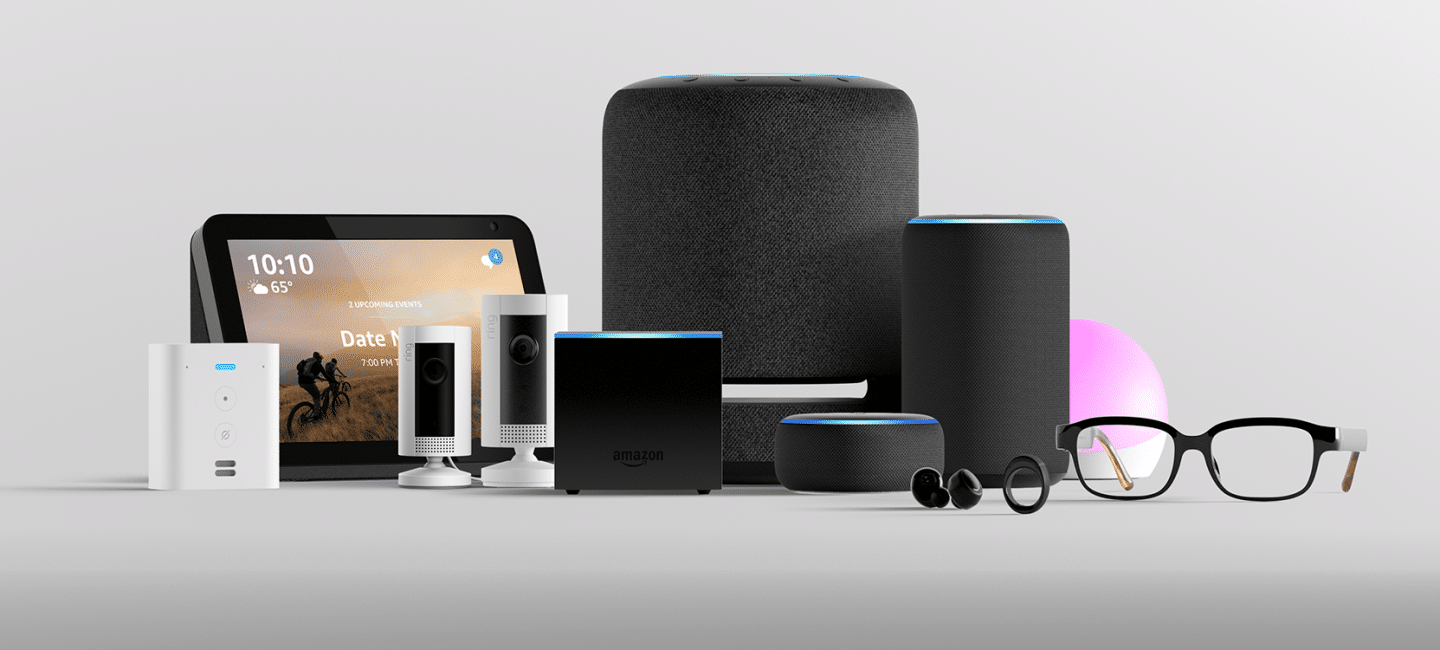 At a special hardware event held today, September 25, Amazon took the wraps off an all-new line up of Echo devices, as well as additional Alexa features, like celebrity voices (Samuel L. Jackson will be the first of these).
The new products include an improved Echo, with an updated fabric design (in Twilight Blue, Charcoal, Heather Grey, and Sandstone colors) and superior sound, but the same $99.99 price tag; and a new $59.99 Echo Dot with a built in clock that can show the outdoor temperature and alarms, as well as the time.
Other devices announced include Echo Flex, a wireless plug-in smart speaker for the low price of just $24.99, Echo Show 8, latest addition to the Echo Show family with an 8-inch display, better sound, and a built-in camera shutter for privacy. That one retails for $129.99.
If you like to listen to music through your smart speaker, then the Echo Studio is the device that you want. It comes with five directional speakers for immersive sound, room adaptation technology, and a built-in smart home hub, for $199.99.
Echo Buds are Amazon's wireless earbuds with Bose Active Noise Reduction Technology and hands-free access to Alexa for $129.99, and if you want something a little weirder, there's Echo Frames, all-day glasses with hands-free access to Alexa for $179.99, and Echo Loop, a smart ring that provides access to Alexa on-the-go, for $129.99. I know it sounds like I just made those last two up, but I promise I didn't. They are invitation only though as part of Amazon's new Day 1 Editions program which is designed to let people test some of the retail giant's future ideas.
"We love hearing feedback from customers about how they use Alexa throughout their day -- whether that's listening to music, dropping in on a loved one, trying out a new recipe, or playing a game with the family," said Tom Taylor, Senior Vice President, Amazon Alexa. "We hope these new Echo devices will give customers even more ways to access Alexa -- whether that's through the best-sounding Echo device yet -- Echo Studio, a reimagined Echo and Echo Dot, new designs like Echo Show 8 and Echo Flex, or new experiences for Alexa on-the-go with earbuds, glasses, and a ring."
The new Echo devices are available for pre-order starting today and will start shipping later this year. To learn more, visit: www.amazon.com/morealexa.