Surface Phone is real! Microsoft unveils foldable, dual-screen Android-based Surface Duo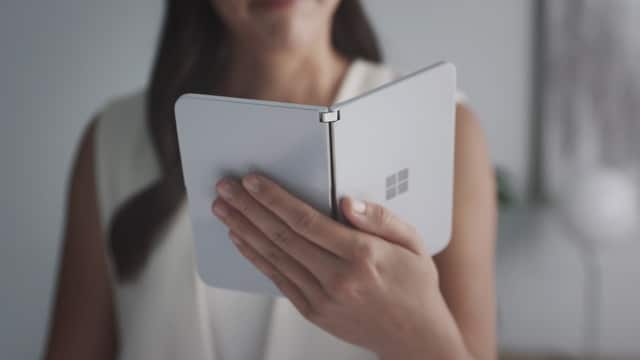 At today's Surface event, Microsoft had a surprise for everyone -- its version of "one more thing", if you will. In addition to the Surface Laptop 3, the Surface Pro 7 and the Surface Pro X, the company also revealed the Surface Duo, a foldable Android-based phone with two screens. No, it's not running the new Windows 10X operating system.
If you have concerns about this device being foldable, don't worry, it's not like the Samsung Galaxy Fold. Rather than having a single screen that actually folds, this is a dual-screen clamshell style handset, and it's due for release next year.
See also:
A Surface Phone is something that people have been clamoring for for years, and while an Android-powered device is not necessarily what people had in mind, it is still something that is going to be widely welcomed. In some ways this is a younger sibling to the dual-screen Surface Neo device also revealed today, but the big difference here is the embracing of Android.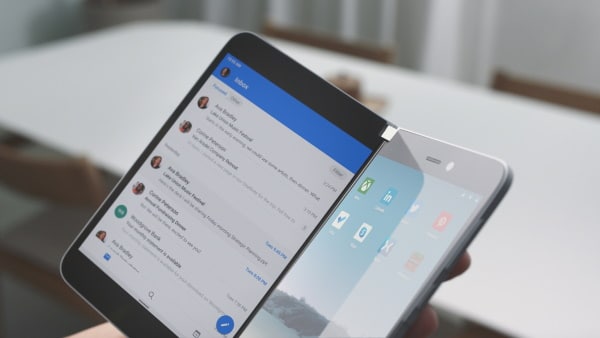 The device features a pair of 5.6-inch screens which fold in on each other when it is in closed mode. There's a 360-degree hinge that means the Surface Duo can be placed in a number of positions for different tasks -- phone, mini-laptop, ebook reader, and so on.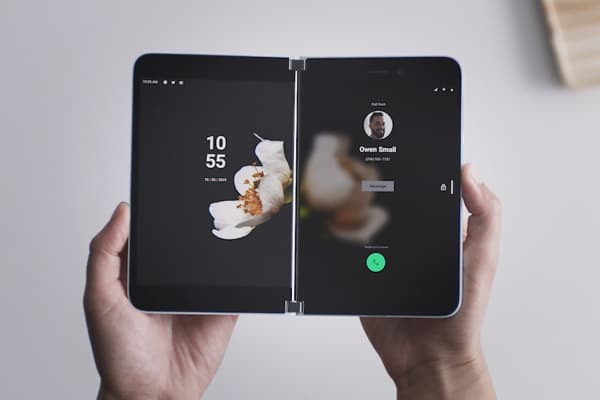 We don't know a huge amount about the Surface Duo, but Microsoft is clearly keen to ramp up interest level ahead of the launch next year. At the moment, the release is scheduled for the holiday season 2020, and this could mean that the final design has not yet been decided upon, or there may still be some issues to iron out.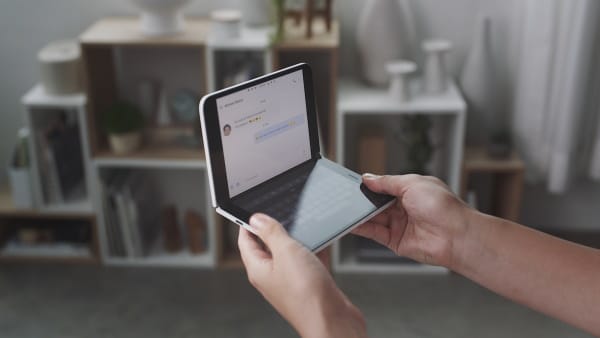 We have no idea how much the device will cost, or what sort of hardware will be found inside, although there are suggestions that a Snapdragon 855 processor will be used. This is all Microsoft has to say about it at the moment:
Surface Duo is the first Surface to fit in your pocket. Surface Duo brings together the best of Microsoft productivity experiences, Android apps and Surface hardware design into a single device you can take anywhere. And, yes, it makes phone calls. It has two paper-thin 5.6-inch screens that unfold to 8.3 inches, and just like Surface Neo, it can be used in a variety of modes to let you work the way you'd like.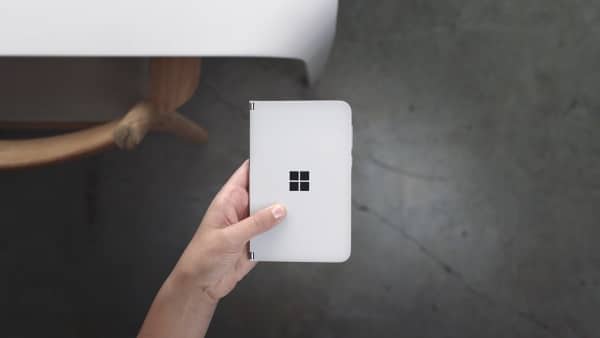 Check out the Surface Duo in this video from Microsoft: