Virgin Voyages cruise line lets you order champagne by shaking your phone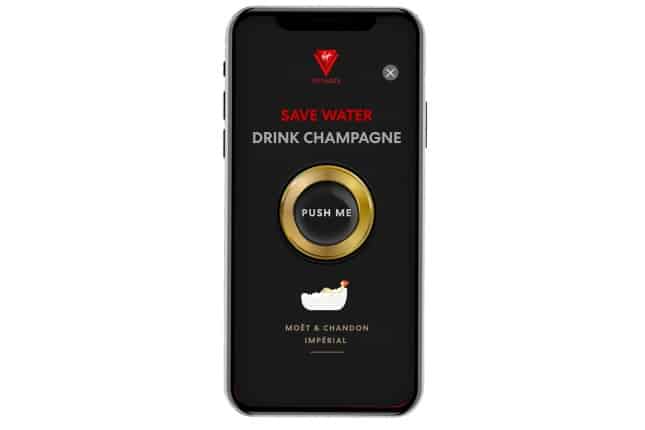 I'm not a rich man, but I appreciate the finer things in life. For instance, going on cruises is one of my favorite things -- I love to be treated like an important person by the ship's staff for a week or so. I can feel unremarkable for the rest of the year.
Speaking of traveling by sea, Virgin Voyages is a new cruise line from British billionaire Sir Richard Branson. So far, he only has a single ship, but he will undoubtedly expand that if it proves popular. Today, Virgin Voyages announces a fancy feature for those that book travel on its ship -- you can order champagne by shaking your smartphone!
"Virgin Voyages is giving its sailors one more reason to celebrate all of life's moments with its on-demand delivery service, Shake for Champagne. When the Virgin Voyages Sailor App is shaken, a secret Virgin Voyages Champagne button is revealed and, with just one press, a bottle of Möet & Chandon Impérial will be delivered to the sailor," says Virgin Voyages.
ALSO READ: Google shares top Halloween costumes of 2019 based on search
The cruise line further says, "Delivered in an eye-catching, gleaming Virgin red champagne bucket, which is sure to make everyone around envious, the service includes a 750ml bottle of Möet & Chandon Impérial with two glasses. Möet & Chandon Impérial is a blend of over 200 crus, mingling the full body of pinot noir with the suppleness of Meunier and the finesse of chardonnay -- the perfect pairing for a day or evening sailing in the warm Caribbean sea."
Tom Mcalpin, president and CEO of Virgin Voyages provides the following statement.
It is never too early for champagne and there is always something to toast to while aboard Scarlet Lady. We want our Sailors to enjoy a glamorous holiday and what better way to feel like a RockStar than a sip of bubbly whenever and wherever you want it.
As you can see in the above video, it really is as easy as shaking your phone to reveal a secret button. Don't expect Richard Branson to deliver it to you as he does in the clip, however! It isn't clear if the app will be an iPhone exclusive or available to Android users too.