System76 Thelio Mega is a quad-GPU Linux desktop powered by Ryzen Threadripper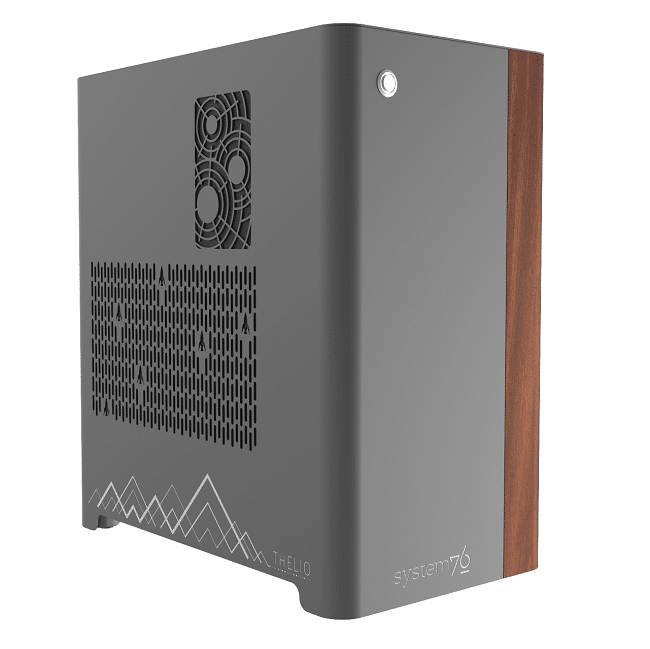 System76 began its life as a Linux computer seller only. Essentially, the company would sell re-branded laptops with Ubuntu pre-installed. To provide a class-leading experience, however, System76 also provided top-notch customer service, helping Linux beginners get started with a little hand-holding when needed. This focus on service continues today, and it is largely responsible for the company's success and longevity.
Seeking to better control its own destiny, the company branched out from only being a computer-seller and transformed into a maker too. It's handcrafted Thelio desktops are powerful works of art, comprised of wood, metal, and good ol' fashioned American elbow grease. Yes, these Thelio machines are made in the USA -- Colorado, specifically.
System76 has even created its own operating system -- the Ubuntu-based Pop!_OS, which has been very well received by the Linux community. This Linux distro will work on most computers -- not just Sytem76 machines. If you want vanilla Ubuntu, don't worry -- the company continues to offer that OS as an option when buying one of its computers.
And now, System76 is launching a god-tier desktop computer that will cause even the biggest enthusiast to drool. Called "Thelio Mega," this beast is powered by AMD's Ryzen Threadripper processors, and can be configured with up to four high-end NVIDIA GPUs. All of this is cooled by a specially designed chassis and a combination of 120mm and 140mm fans. System76 calls it the "world's smallest quad-GPU workstation."
"On the GPU side, rather than use a single vent to cool the entire system, intake fans on the bottom and side panels blow cool air directly onto the GPUs. Everything down to the GPU brace, developed to secure GPUs for transit, has been tested for maximum thermal efficiency. The result is consistent access to every last core of performance in the system, meaning users can make the most of up to 4 NVIDIA Quadro RTX GPUs," says System76.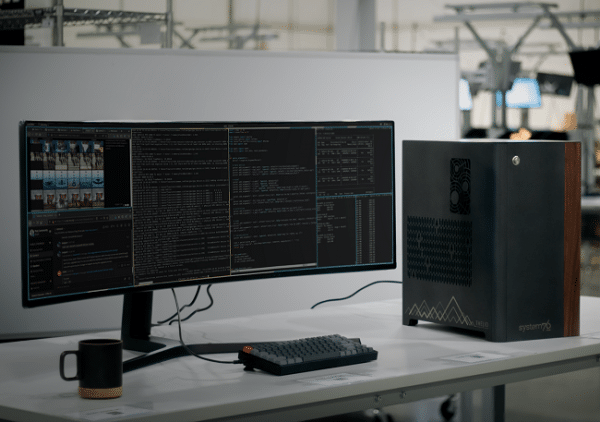 The computer-maker further says, "Meanwhile, a separate duct isolates the airflow to the AMD Ryzen Threadripper processor, and a dedicated intake vent on the side panel directs cool air towards the heat sink. In what's called a closed-loop phase change, actuating fluid evaporates into a gas drawing thermal energy away from the CPU and toward the heat sink, where it is cooled into a liquid and returned to the transfer plate. The hot air then exits via the exhaust port. The process yields performance similar to if the components were sitting on a test bench."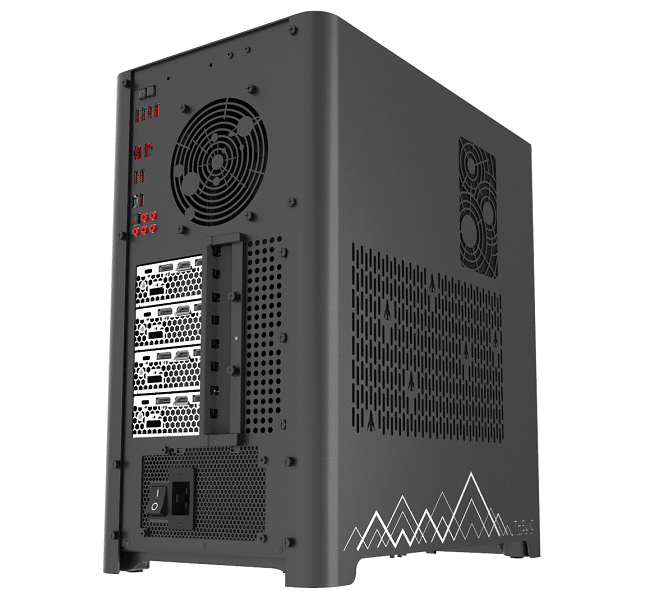 System76 CEO Carl Richell shares the following statement.
Thelio Mega is our LeMans hypercar. We've put all of the most advanced engineering and technology into Mega with stunning results that perform well beyond industry standard quad GPU systems. It's compact, quiet, exceptionally performant and strikingly beautiful.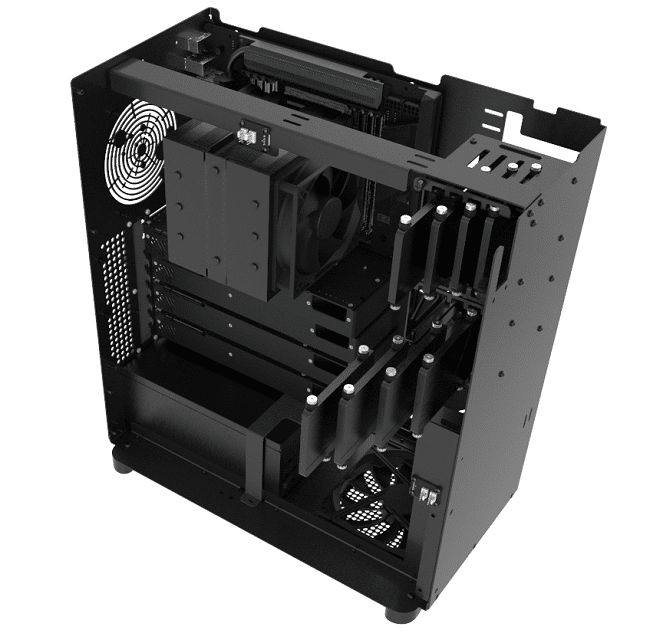 System76 shares specifications below.
Operating System: Pop!_OS 20.04 LTS (64-bit) or Ubuntu 20.04 LTS (64-bit)
Processor: AMD 3rd Gen Ryzen Threadripper series
Graphics: Up to 4 x NVIDIA Graphics Video Ports Dependent on GPU selection:

GeForce RTX 2080Ti: 3 × DisplayPort, 1× HDMI, 1× USB Type-C
Quadro RTX 4000: 3 × DisplayPort, 1 × DisplayPort over USB-C (VirtualLink)
GeForce RTX 3090: 2 × DisplayPort, 2 × HDMI
Quadro RTX 5000: 4 × DisplayPort, DisplayPort over USB-C (VirtualLink)
Quadro RTX 6000: 4 x DisplayPort, DisplayPort over USB-C (VirtualLink)
Quadro RTX 8000: 4 x DisplayPort, DisplayPort over USB-C (VirtualLink)

Memory: Up to 256 GB Quad Channel DDR4 @ 3200 MHz
Storage: Up to 88 TB, 4 × M.2 PCIe Gen4 NVMe and 2.5″ SATA drives
Rear Ports: 7 x USB 3.2 Gen 2 Type-A, 1 x USB 3.2 Gen 2 Type-C, 2 x RJ-45 LAN Rear Audio 5 x Audio Jacks
Wired Networking: Intel 10GbE LAN chip (10 Gbit/5 Gbit/2.5 Gbit/1 Gbit/100 Mbit), supporting 2 RJ-45 ports
Wireless Networking: Built-in Intel Wireless-AX (a/b/g/n/ac/ax) with Bluetooth 5.0
Power Supply: 1600W 80+ Certified (90% or greater power efficiency)
Dimensions (Height × Width × Depth): 18.82″ × 10.35″ × 17.24″ (478 × 263 × 438mm)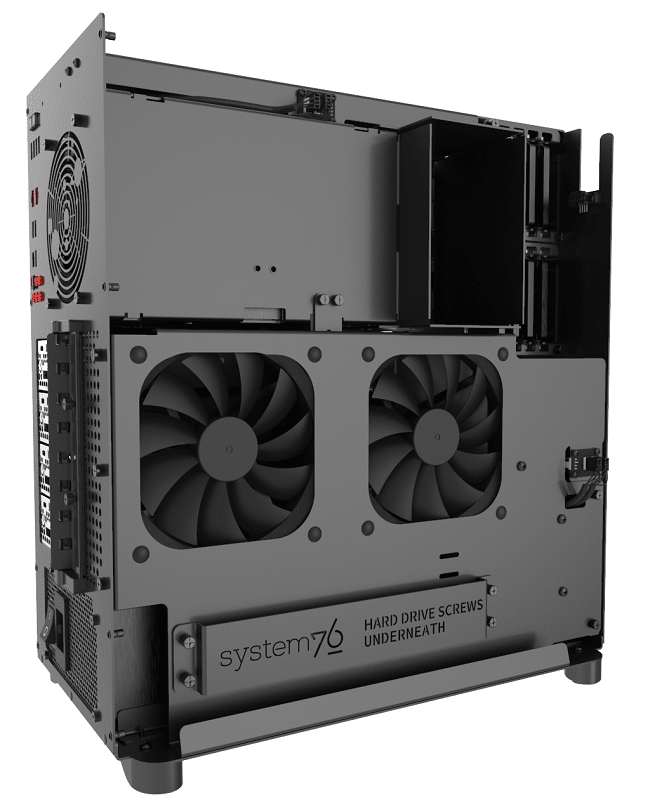 The System76 Thelio Mega is available immediately, and you can configure your own here. As you can imagine, all of this hardcore power will command a very high asking price. Just how expensive is it? The starting price is $7,499.99. Yes, that is the cost for the base model.