Microsoft goes on the offensive with Edge, showing taskbar ads and redirecting Internet Explorer users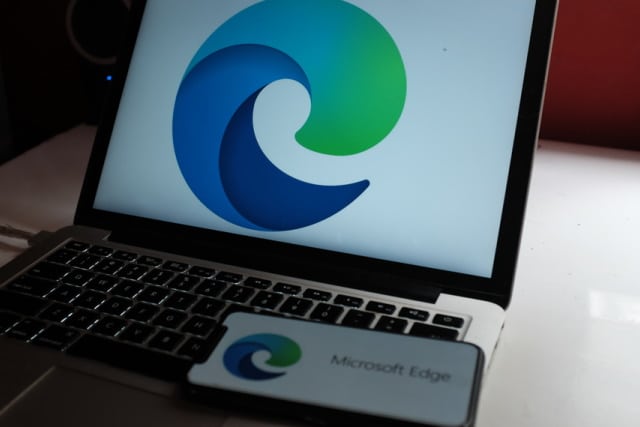 Since the launch of the Chromium-based version of Edge, Microsoft has been on a mission to get more and more people using its web browser. This means not only trying to attract people who are currently using the likes of Chrome and Firefox, but also those who are doggedly hanging onto Internet Explorer.
Now the company is on the verge of forcing Internet Explorer users into Edge through the use of web page redirects. In addition to this, Windows 10 users who have installed the October 2020 Update (20H2) are seeing ads in the taskbar urging them to give the browser a try.
See also:
Although it has been slowly dying out for quite a number of years, Internet Explorer is -- much to Microsoft chagrin -- still around. While Edge has picked up a respectable number of users since it launched, the company is now pushing hard to get IE stragglers onto its latest browser. The tactic? Forcibly redirecting people who visit certain sites in Internet Explorer to the same site in Edge.
The forced switching to Edge is due to start next month, as ZDNet reports. It will apply to, at the current count, 1,156 sites including big names such as Twitter and YouTube. A full list of affected sites can be seen here. While not a major annoyance, it is certainly something that will irk some people who have decided, for whatever reason, to stick with Internet Explorer.
What is likely to annoy more people, however, are ads in Windows 10's taskbar encouraging the use of Edge. Microsoft is no stranger to using Windows 10 to advertise its own products to people, and the company doesn't look like changing its tactics any time soon. As noted by WindowsLatest, people with Windows 10 October 2020 Update installed, a popup appears above a pinned Edge taskbar icon that reads: "The new Microsoft Edge is here. Get back to browsing straight from your taskbar".
Image credit: DANIEL CONSTANTE / Shutterstock