TCL MOVEAUDIO S150 Bluetooth earbuds cost much less than Apple AirPods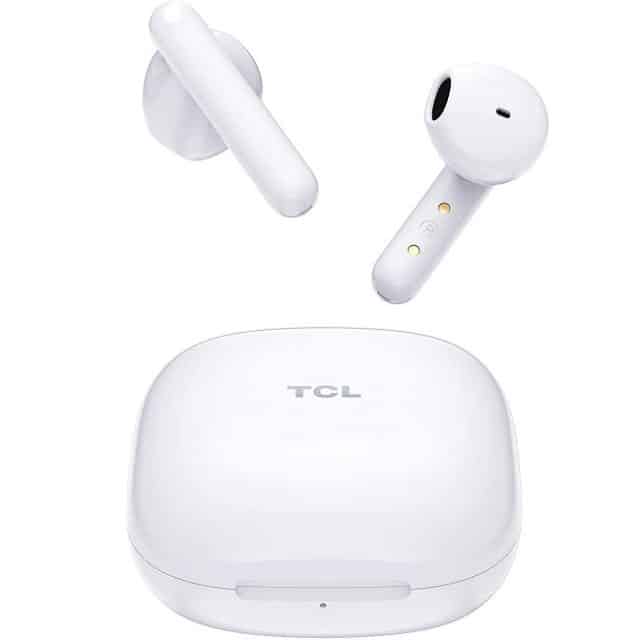 TCL is on a come-up in a big way. The company's televisions are wildly popular thanks to their low prices and excellent features, and its smartphones are disrupting the industry. For instance, the wonderful TCL 10 5G UW can be had for a song -- a mere $120 when you sign up for a Verizon Unlimited plan. That's definitely the best early Black Friday deal I have seen.
TCL is not only about smartphones and televisions, however. For instance, the company makes tablets too. Today, it launches new wireless earbuds that rival Apple AirPods at a fraction of the price. Called "MOVEAUDIO S150," these Bluetooth 5.0 earbuds are chock-full of cool features -- they are waterproof, have touch controls, and the charging case uses USB-C.
"These wireless earbuds have an in-ear ergonomic design with 13mm speakers that reduce background noise and dual Bluetooth 5.0 transmission technology that delivers smooth, continuous audio. The TCL MOVEAUDIO S150 earbuds also provide three and a half hours of battery life on a single charge, plus an additional 20 hours of battery life when used with the charging case," says TCL.
The company also says, "Listen to podcasts on your commute, take hand-free calls or rock your playlist at the gym -- these earbuds won't mind thanks to their IPX4 sweat, water and dust resistance. Built-in smart control features also allow you pause, play and skip songs, or even launch voice control on your paired device using a simple touch."
So, just how much less expensive are the TCL MOVEAUDIO S150 Bluetooth earbuds compared to AirPods? Well, Apple's product costs a whopping $159.99, while these new TCL wireless earbuds can be had here on Amazon for a mere $39.99! For a limited time, there is a clickable coupon to save an additional 20 percent too. That's a steal...
These should make an excellent Christmas gift for friends and family -- your loved ones will think you spent much more than you actually did.
Please note: Some of the above links may be affiliate links, meaning we, or our writers, may receive payment if you purchase one of these items (or other items) after clicking on them.