Give your Raspberry Pi 4 a performance boost with the new $5 Case Fan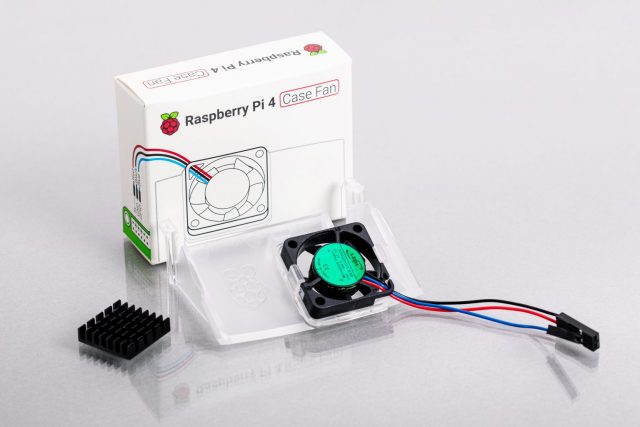 Some Raspberry Pi owners are more than happy to leave their devices uncased, but others prefer to add an enclosure just so it looks smarter.
If you're a case owner and are concerned about heat building up inside, then the Raspberry Pi Foundation has you covered with a new, official Case Fan designed to keep things cool and help you squeeze more performance out of a Raspberry Pi 4.
SEE ALSO: The Raspberry Pi 400 is a brand new $70 desktop PC you can buy right now
The new fan draws in air over the USB and Ethernet connectors, passes it over the heatsink attached to the processor, and pushes it out through the SD card slot.
Features include:
Fits perfectly into the lid of the Raspberry Pi 4 Case
Temperature-controlled fan delivers up to 1.4CFM of air flow over the processor, memory, and power management IC
18mm × 18mm × 10mm heatsink with self-adhesive pad improves heat transfer from the processor
You can see how to set up and use the new Case Fan and find a supplier on its page here. The new fan is priced at $5/£4.50, plus shipping.
If you don't already have a Raspberry Pi 4 and case, enter our competition to win one of three LABISTS Raspberry Pi 4 8GB RAM Starter Kits worth $129.99.