Cybershoes announces integration with several new Oculus Quest 2 VR games, and Amazon Europe availability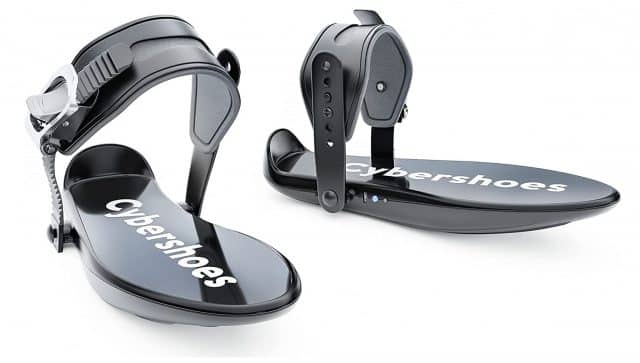 Strapped to your feet and connected to your HMD via Bluetooth, Cybershoes for Quest is a cool accessory that let you walk or run through VR games. When I reviewed the product back in March, the selection of titles offering native support was rather limited.
Today, the company announces integration with a number of additional Oculus VR games, including Until You Fall, Contractors, Grapple Tournament, and Larcenauts.
Grapple Tournament, an action-packed shooter with vertical combat, is currently available on Rift, Steam, and App Lab, and will include full integration of Cybershoes when the title launches on Oculus Quest soon.
SEE ALSO: Can Cybershoes cure my motion sickness on Oculus Quest 2? [Review]
The shoes have been available to buy through Amazon US for a while now, but the company today also announces that they are now available in Amazon in Europe.
"Cybershoes have been incredibly successful on Amazon in America, so we're over the moon to see them arrive in Europe for our fans across the pond!" said Michael Bieglmayer, CEO of Cybershoes.
Cybershoes are now available via Amazon in the following countries: