Google running ahead of schedule shipping Pixel 6 Pro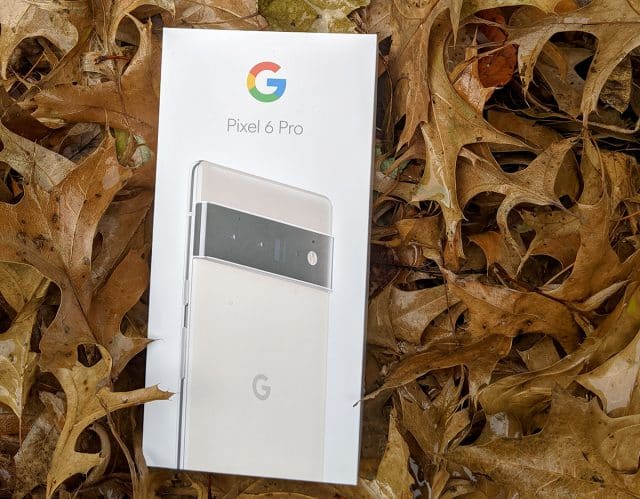 I am not a big phone person. I don't mean that I rarely use one, in fact, quite the opposite. It's on me all the time and I continually check news, sports and messages, to name just a few. No, what I mean is that I don't always have the latest model as some people seem to obsess about. I've always had Android phones, in fact, always the "official" model from Google, beginning back when it was still called the Nexus. 
I got the Pixel 1 XL, skipped the 2 because I saw no reason to spend the money, upgraded to the Pixel 3 XL, again elected to skip a generation when the 4 came out, expecting to break out the wallet for a 5 XL. Then Covid-19 made an appearance, keeping Google from releasing the XL version of the 5. Rather than break down, I held out for the larger model. 
In mid-October the Pixel 6 came along, finally bringing the large version once again. The name has changed, it's no longer the XL, but now called the Pro. 
When I ordered in mid-October, Google told me to expect delivery around November 20, but FedEx dropped off a package at my house on November 1 which turned out to be the new phone, three weeks in advance. 
There is no way of knowing if the color (there are three) has anything to do with the early delivery, mine is white -- my first ever non-black phone. I know in some cases particular phone colors have dictated shipping times. 
As for what I think of it, I have to say, at least in the first week, I love it. The white is a fresh look, the camera is amazing and the battery life is solid. The screen is beautiful and quite large, officially 6.71 inches. Funny, I remember ordering the Droid X when it was the largest phone on the market and worrying about it fitting in my pocket. It was 4.3!
The big problem with the new device wasn't actually the phone, but my watch. Android Wear has to be uninstalled from a phone before being put on another. And I don't just mean "disconnect" or even "forget," we're talking "factory reset." You're starting over from scratch. 
So, did you order a Pixel 6, either standard or Pro? Did it arrive quite a bit earlier than expected? Let us know the timeframe and also what you think.