Microsoft is only going to release feature updates for Windows 10 once a year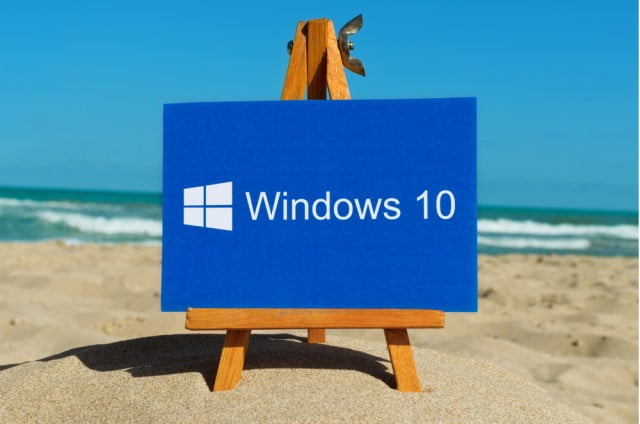 Feature updates for Windows are the updates which are supposed to be the most interesting. Rather than just improving security and fixing problems, they often include new features (hence the name) and are far more significant than regular monthly updates.
So significant are feature updates that they are considered to be new versions of Windows and for Windows 10, Microsoft has been releasing them twice a year -- in the spring and in the fall. But moving forward, after the release of Windows 10 November 2021 Update (21H2), Windows 10 will be brought in line with Windows 11, meaning feature updates will become annual events.
See also:
The change in release schedule was announced by John Cable (Vice President, Program Management, Windows Servicing and Delivery at Microsoft) at the same time as the launch of Windows 10 November 2021 Update. In the blog post about the release, he talks about the change in release cadence, saying: "We will transition to a new Windows 10 release cadence to align with the Windows 11 cadence, targeting annual feature update releases".
Cable goes on to say:
We are now renaming the servicing option for releases to the General Availability Channel starting with the November 2021 Update (Note: this replaces the previous "Semi-Annual Channel" term for the servicing option). The next Windows 10 feature update is slated for the second half of 2022. We will continue to support at least one version of Windows 10 through Oct. 14, 2025. As a second half (H2) of the calendar year release, Home and Pro editions of the November 2021 Update will receive 18 months of servicing and support, and Enterprise and Education editions will receive 30 months of servicing and support beginning today.
What has not been revealed, however, is just how many more feature updates Windows 10 users can expect to receive. Nor is it clear how much users can expect to see in these updates. Microsoft's focus is now very much on Windows 11, so while Windows 10 may see some new features and tools added in the future, the really interesting and exciting stuff is going to remain exclusive to Windows 11.
Image credit: tanuha2001 / Shutterstock